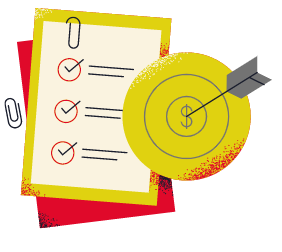 Are you struggling to find the easiest way to manage your production schedule? Through our clients, we have seen a long list of scheduling "solutions" that may sound familiar to you. Let me list a couple: Corkboards with tacks, whiteboards, Trello, the famous Excel spreadsheet, and most likely now some sort of "ERP scheduler" if you have been using Microsoft Dynamics NAV or Dynamics 365 Business Central.
Independent of which tool you use: If you are a production planner, chances are high you may struggle with keeping up your scheduling, and you may not know where to start (as there is so much to take into account when getting into a new ERP).
There is no one to blame. The combination of ERP and scheduling is far from being trivial, most manufacturing companies vary, and getting used to a new procedure can be overwhelming. In this blog, we will share with you the proven 5 steps and the tasks you need for a smooth start into production scheduling (and its mastering).