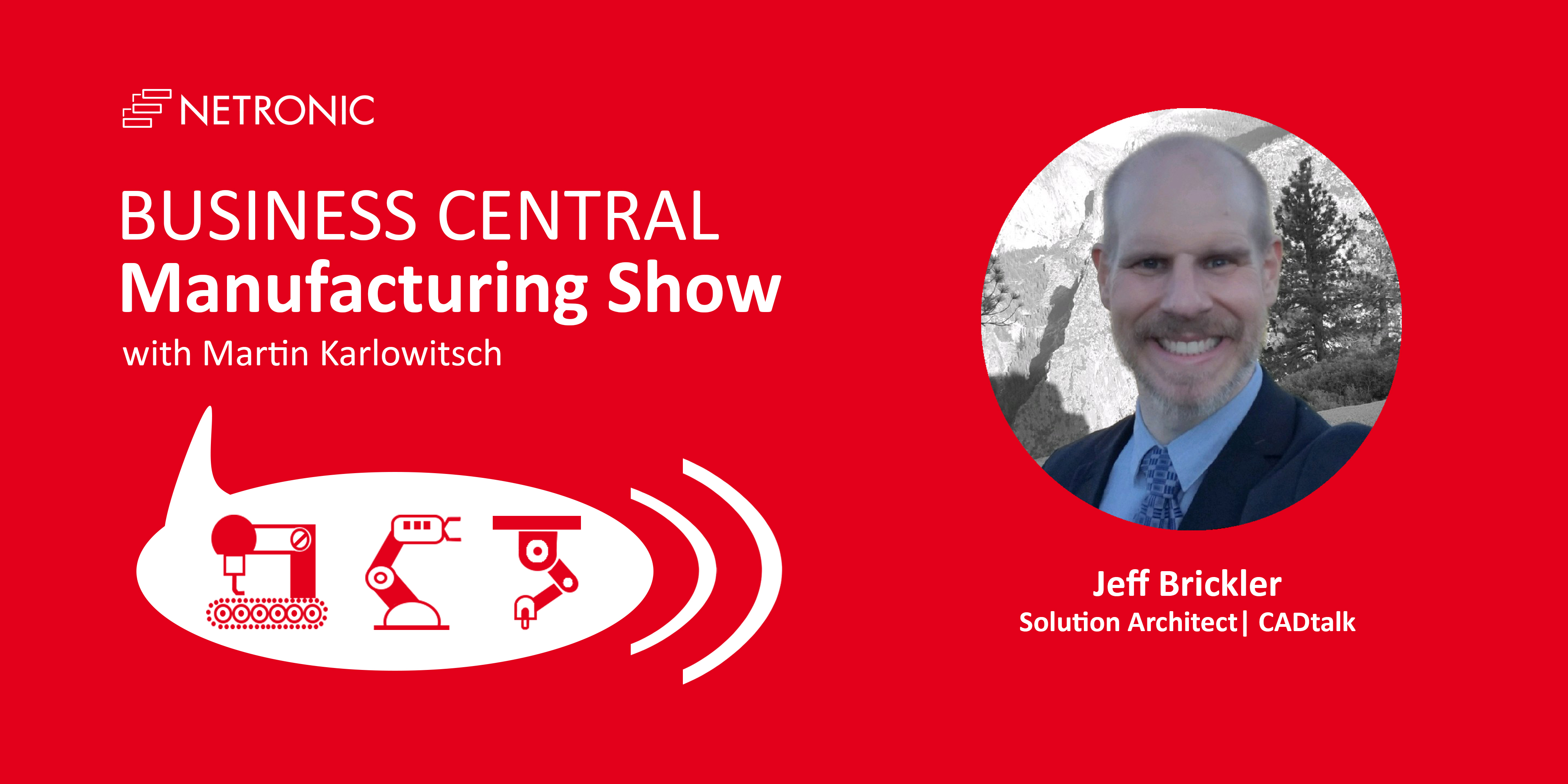 Our podcast is back! After a half-year break, Martin felt it was time to "revive" the podcast again, last but not least because many Business Central manufacturing enthusiasts reached out and encouraged him to continue with it. So, in episode 30, he was happy to talk to Jeff Brickler, solution architect at an ISV called CADtalk in Cincinnati, USA.
CADtalkisn't exclusively made for Business Central. Instead, they have their background with other ERP systems and decided to bring their software to Business Central last year when Jeff and Martin met for the first time at Directions North America. Hence, he was excited to discuss with Jeff his lessons learned with manufacturers running different kinds of ERP systems.
Jeff's background is quite outstanding because he hasn't been an IT/manufacturing person for his entire career. He started as a Latin teacher in high school with a master's degree in Classics. He joined CADtalkeight years ago and has worked closely with manufacturing customers as a support specialist, consulting and services manager, and solution architect since then.