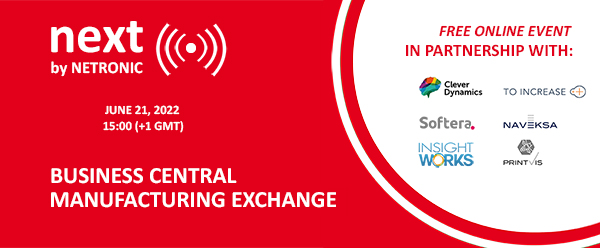 Of course, we at NETRONIC have a passion for Microsoft Dynamics 365 Business Central and manufacturing. And although our core focus is rather narrow (scheduling), we always have been looking in a broader sense at manufacturing topics. An example that underlines is my podcast, the Business Central Manufacturing Show.
Oftentimes, when we speak to customers (and also to partners), we are confronted with requirements that are outside our scheduling core competency. Sometimes, we are asked for shopfloor solutions and time tracking. Another time, it is product configuration. And yet another time, it is that people request some warehouse functionality from us. Not seldomly, we are also asked for manufacturing solutions that are specific to one particular industry.
Hence, we grasped a general need for more transparency on the Business Central manufacturing apps and solutions landscape. We took that need seriously and launched the Business Central Manufacturing Exchange to address this need.