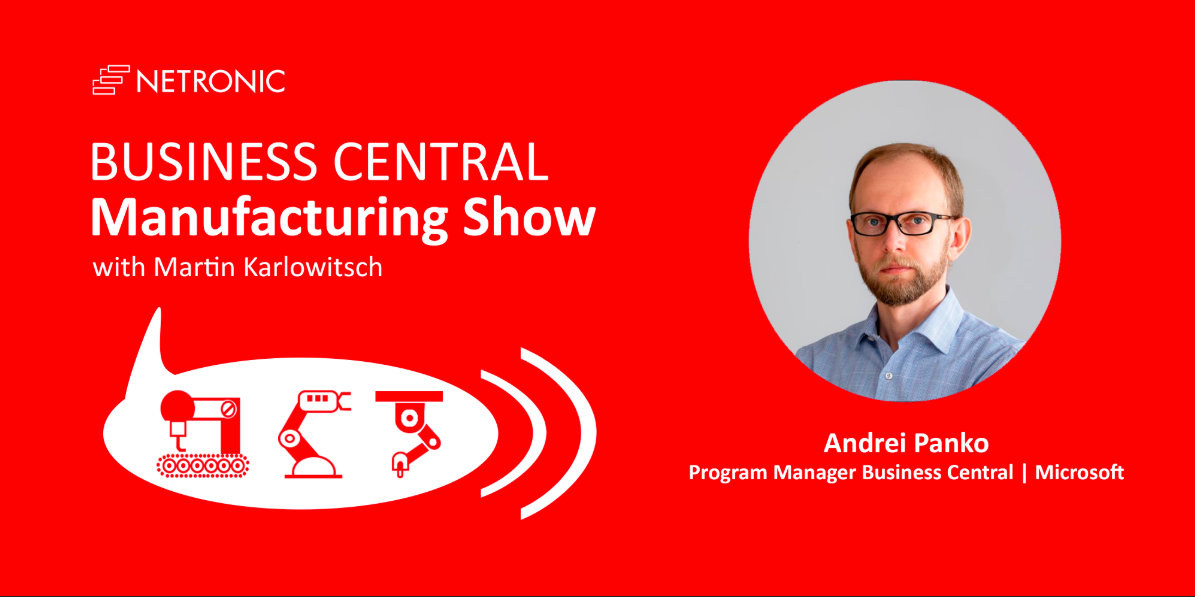 The guest in episode 26 of Martin's Business Central Manufacturing Show was Andrei Panko. Andrei is a program manager in the Business Central engineering team at the Microsoft Development Center in Copenhagen, Denmark. Having a Microsoft employee as a guest on the podcast was really a novelty. In the other episodes so far, all speakers were Business Central manufacturing experts working for a Microsoft partner. So this podcast provides most interesting insider insights into how things work in the Microsoft Business Central development team.
Andrei started working as a consultant, developer, and project manager in 2004 - back then it was Dynamics NAV, of course - and was an MVP for six years running. He has extensive field experience in the supply chain and has engaged in many other aspects of the Business Central application and platform as well. Besides, he is the author of the book "Supply Chain Management in Microsoft Dynamics NAV", which was published in 2008, and he holds a patent for metadata-driven machine learning for systems.
During their meeting before the show, he told Martin that he loves sailing and so they sailed together across the vast ocean of Business Central and manufacturing (and especially on options that users have to make Business Central even better).