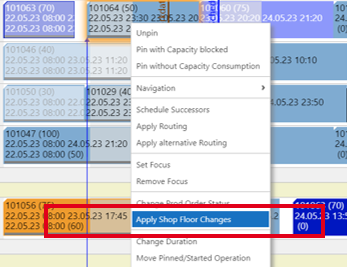 Finite capacity scheduling enables you to manage and maintain a production schedule efficiently. It helps with sequencing production orders on your machine and work centers and ensures you use your capacities wisely.
However, we all know that things seldom go as planned. Material arrives later than expected. Or it is there but cannot be used due to quality issues. A machine breaks. Your machine operator figures out that he has to run the machine slower than planned. Just to name a few incidents that can make your well-defined schedule obsolete every moment.
Two weeks ago, our CEO Martin held a webinar showing how you, as a production planner, can rapidly react to these incidents. He demonstrated the newly implemented integration with shop floor data of the latest VAPS version that lets you identify deviations from actual versus plan immediately and with which you can update your schedule on the fly - so that it is always current.
Read this blog to get a written wrap-up of the webinar with links to the respective minute of the presentation. At the bottom of the page, you'll find the link to the recorded webinar on YouTube.