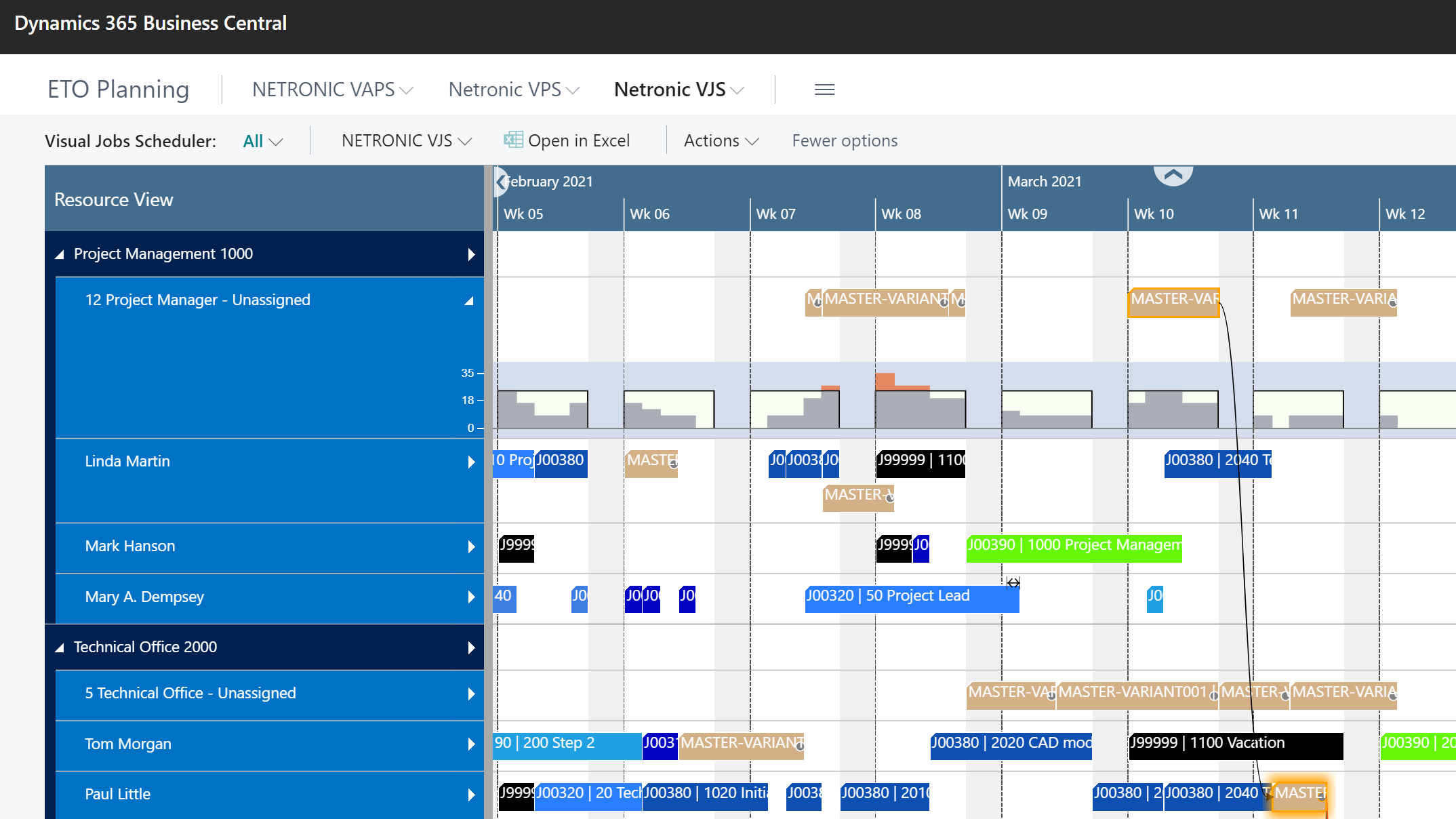 Engineer-to-order (ETO) companies develop and sell sophisticated one-of-a-kind solutions that get tailored to specific customer demands. Thus, each customer order is an individual project. These ETO projects typically run rather long (compared to production orders in a make-to-order environment, MTO). Also, contrasting to MTOs, the dominant resources utilized in an ETO project are humans (engineers) and not machines.
Numerous cases which we have observed working with our clients reveal that most ETO companies have a common challenge. This challenge is planning their design and engineering activities. Ultimately, it boils down to finding the right planning tools and establishing appropriate planning processes.
This blog post reveals 12 concrete steps that ETOs should apply to achieve effective engineering-to-order project management when they work with Microsoft Dynamics 365 Business Central.