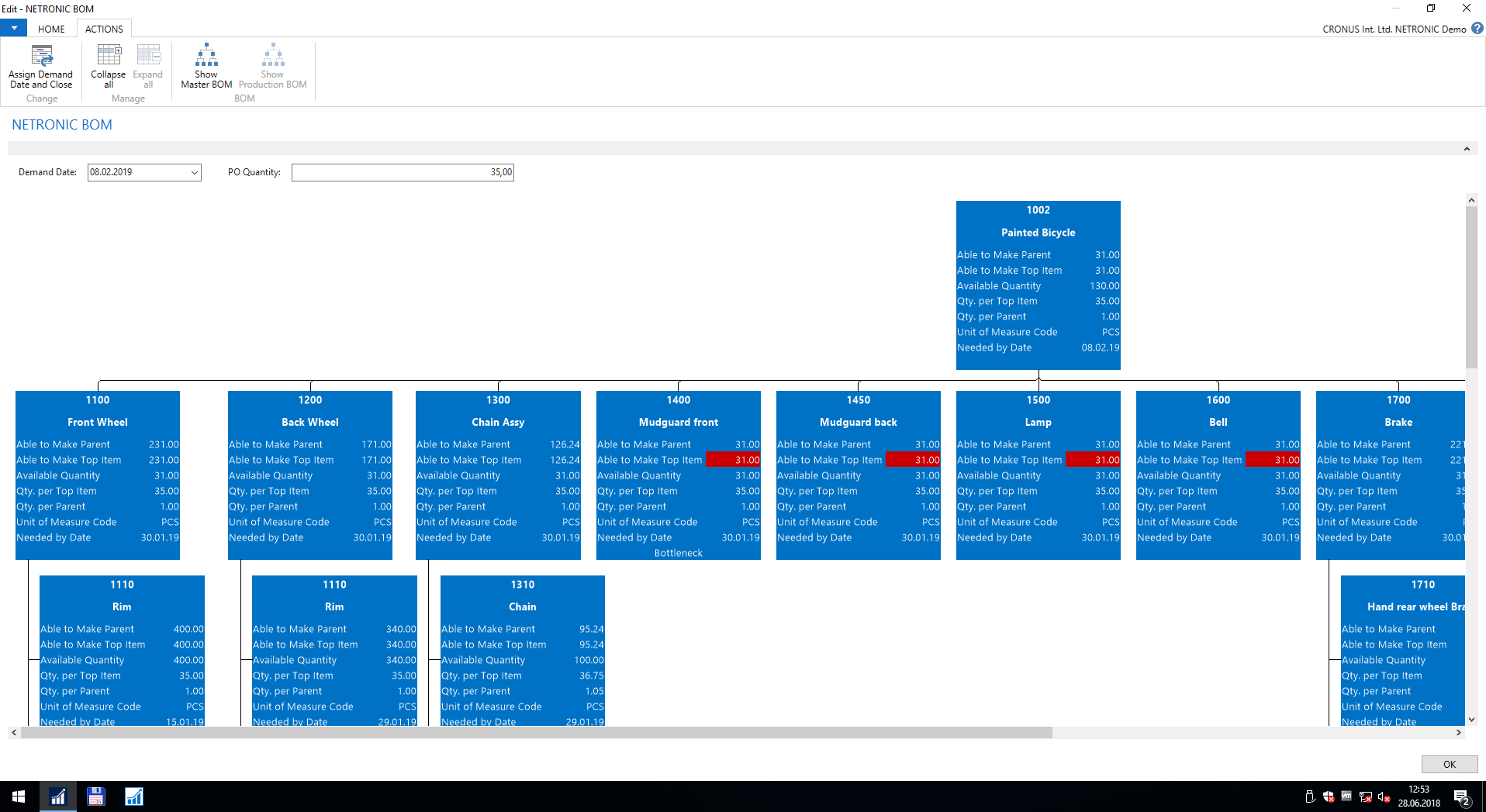 A key challenge in production planning is ensuring the necessary supply of materials – if just one little part needed for a certain product is missing, the whole production process might come to a halt. But it is not only shortage of material that should be avoided - either a too high stock of materials runs counter to the principles of material management.
Microsoft Dynamics NAV holds several Production BOMS ready to keep the needed materials in check, but – once again – this feature could be a bit suppler to handle and in times of high order density the planner might easily lose the overview when trying to keep track of the material availability with the help of lists and cards.
Read in this blog about two options of visually presenting the material availability in NAV that will make production scheduling with NAV more transparent and thus easier and quicker. At the same time you will again see how a powerful tool like NAV becomes even more powerful when supplemented by a visual production planning add-in.