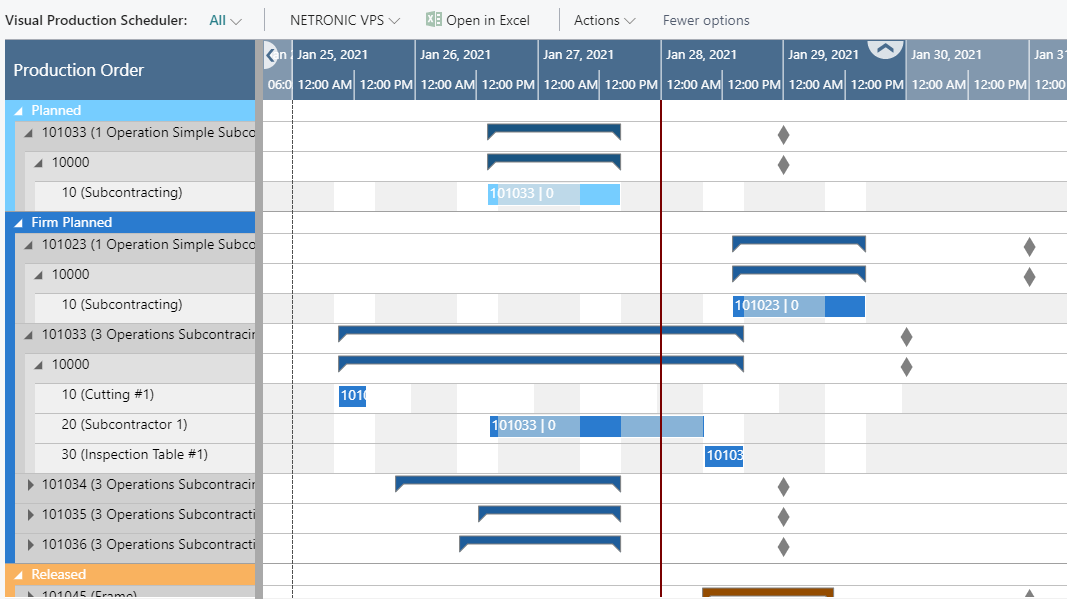 The summer has arrived and who would have thought that the situation is still as exceptional as it is - I hope you are all well!
At NETRONIC we are all still working from home and - what can I say - everything runs smoothly and effectively as it has been during the last three months.
So - on time like a clockwork and sticking to our promise - we released version 1.7 of both the Visual Production Scheduler (VPS) and the Visual Jobs Scheduler (VJS). While the focus of version 1.6 was mainly on streamlining the products and improving the user experience, the new version now offers a couple of handy new features.
As always, the complete release information can be found in the respective notes for VPS and VJS. Moreover, both new versions will be available in AppSource soon.