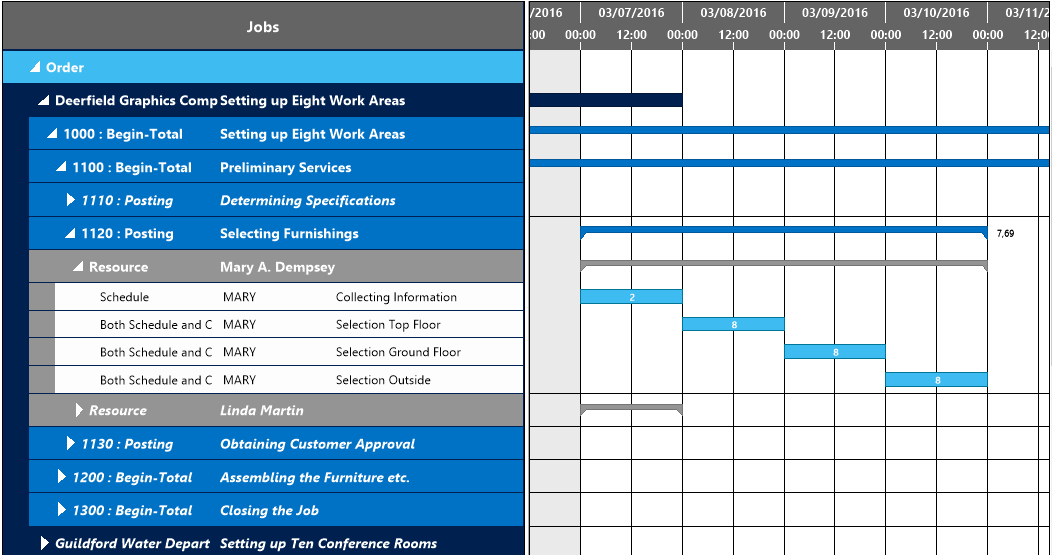 In the Visual Production Scheduler, our Gantt add-in for visual production scheduling, tasks, resources and capacities are displayed along a timeline, thus providing an optimum overview for planners. A visual plan always faces the dilemma of having to show all information needed for the planner to quickly recognize planning conflicts and intervene while on the other hand avoiding to show too much information to not jeopardize the clarity. This is where tooltip and bar label come in: Important data is only shown when needed and presented in an understandable way.
Grasping the importance of a meaningful tooltip and bar label, we implemented an enhancement in the last VPS release: The standard NAV information can now be supplemented for each of the VPS objects (PO line, PO routing line, work center, machine center) by equipping up to five internal custom fields with data to use them in tooltip and bar label.
To do this, follow the instructions given in this blogpost.