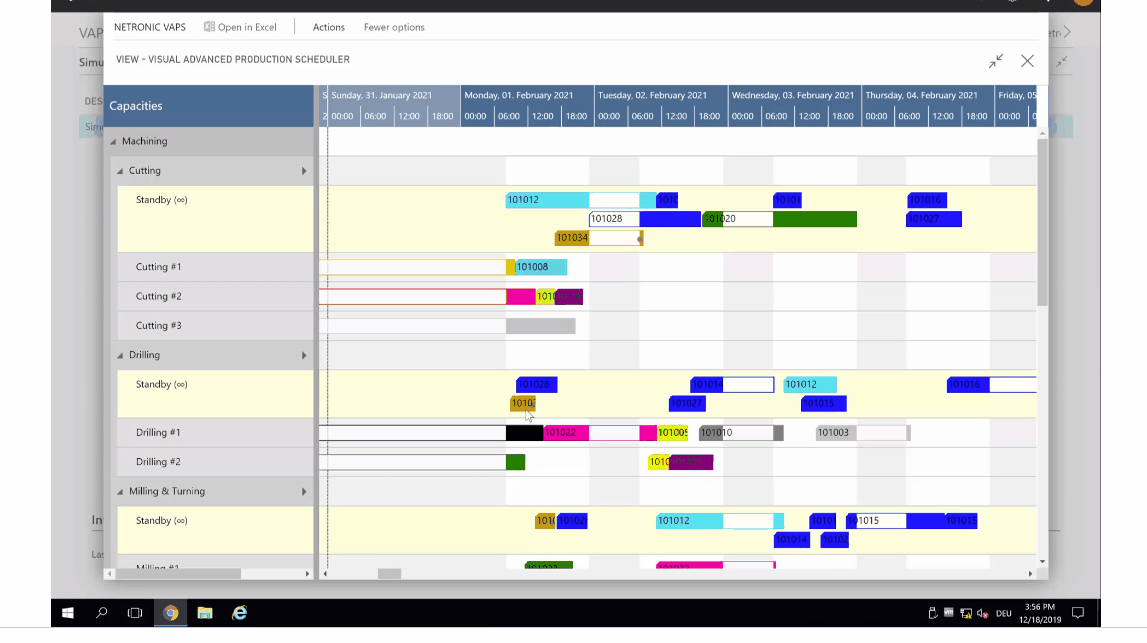 As we like to remind users, the Visual Advanced Production Scheduler is the first finite capacity manufacturing scheduler for Microsoft Dynamics 365 Business Central. Among others, it enhances the standard manufacturing module of Business Central by handling all machine and work centers as if their capacity always equals one (1).
If being finite is not enough reason for you to bet on it, in this blog I will briefly explain 6 further features that make the VAPS an advanced scheduler. These are added solutions to other most common challenges on the shop floor and its management.
These are the earliest material availability date, production simulations, consideration of alternative machine centers, incorporation of a standby resource, the sales order view and the opportunity to see your schedule in regards to your preferred information, or as we call them color views.
Let's dive into each feature, shall we?