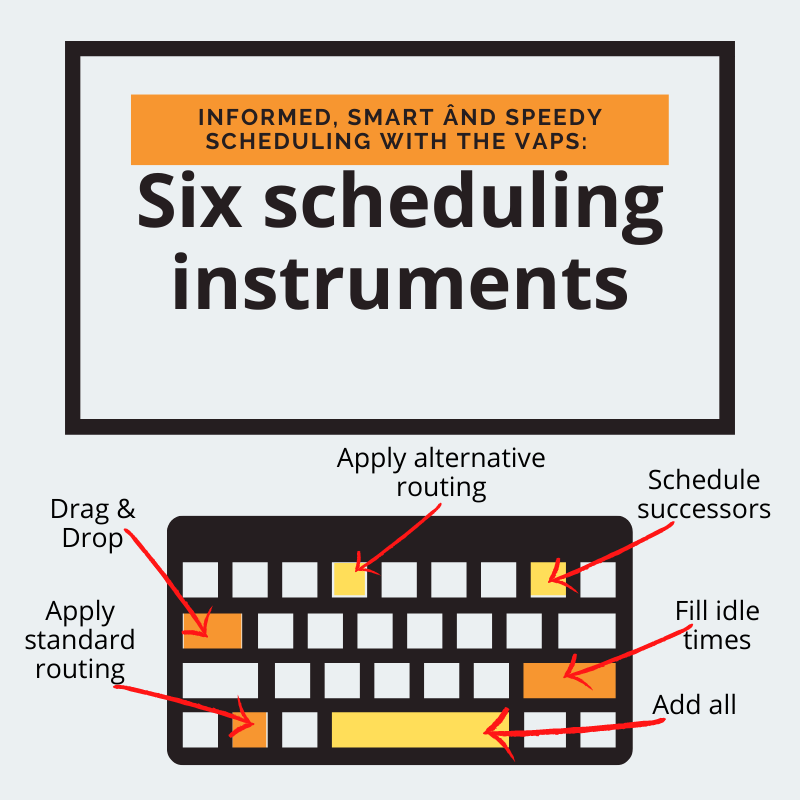 When thinking of production scheduling, especially when it comes to an advanced software, many people imagine a magic button, that when pressed would magically optimize the production schedule. This is not what we offer with the VAPS, the Visual Advanced Production Scheduler for Microsoft Dynamics 365 Business Central.
This blog post outlines why this is the case, and why we consciously decided against that magic button.
Instead, to stay in the analogy of magicians, we thought of "muggle planners" and which concrete instruments would help them to do a very targeted "magic" to their schedule. Hence, the VAPS comes with a plethora of magic instruments. We call them scheduling instruments and they are meant to help solve very concrete scheduling challenges.