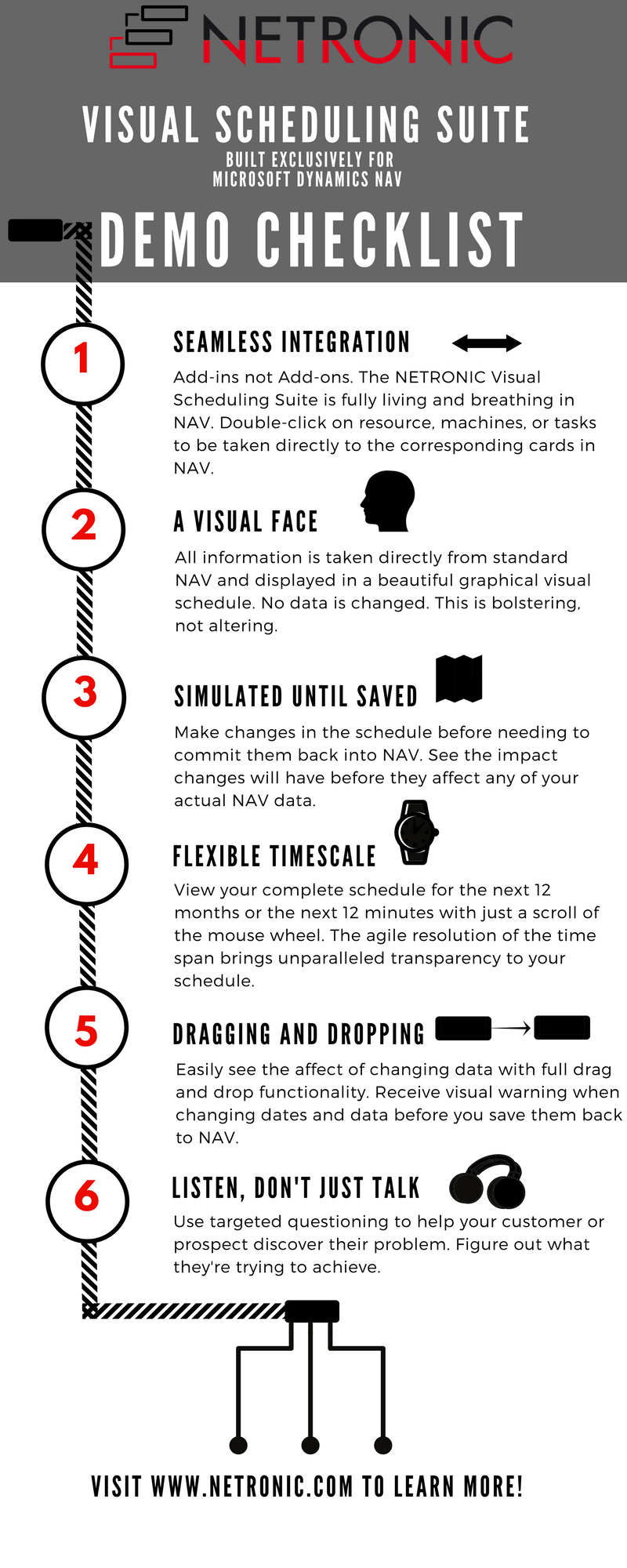 Presenting in front of a captive audience is hard. It takes more than natural talent. It takes a plan and preparation.
NETRONIC built the Visual Scheduling Suite exclusively for Microsoft Dynamics NAV to help users gain operational agilty with visual scheduling, and as such to further empower an already powerful ERP system.
I've put together this blog post to help you take your visual scheduling demo to the next level. So when preparing for a demo to show visual scheduling in Microsoft Dynamics NAV, make sure you grab this checklist.
The following steps will help you take your demo from average to outstanding.