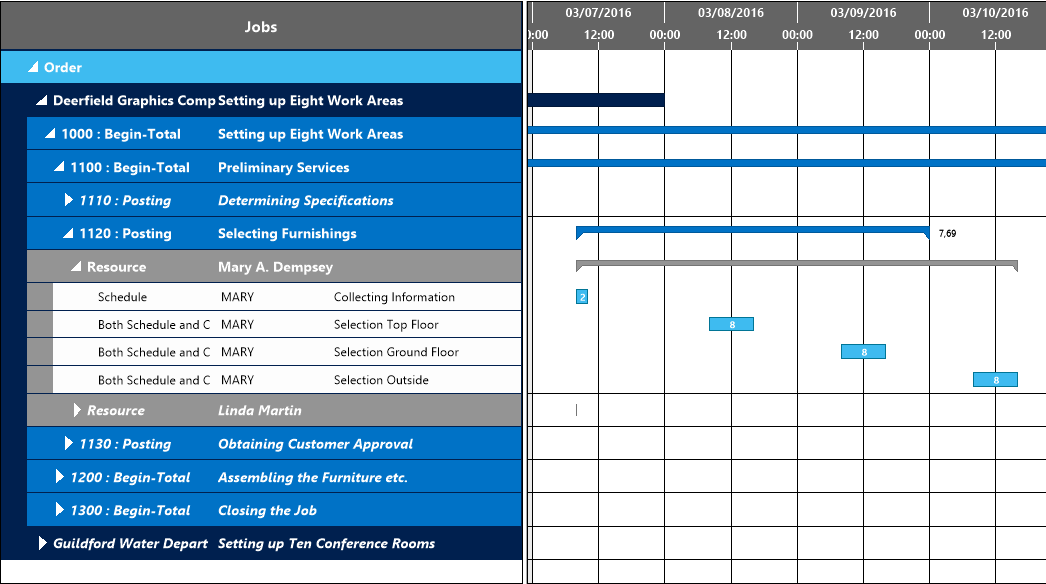 Knowing the Microsoft Dynamics NAV jobs module, and knowing our Visual Jobs Scheduler (VJS) add-in, you might be familiar with a kind of lack in the standard Dynamics NAV data model: you can only plan the hours needed per day, but you cannot define the exact time (e.g. 08:00 to 11:00) in which the task should be carried out.
Hence, many partners enhanced their Dynamics NAV project planning vertical soution by job planning line fields for the start and end times of the respective tasks. So, all is good and well in NAV but what about the VJS? Wouldn't your customers want to have the enhancements made in NAV also take effect in the VJS? Only few additional measures are needed to make the VJS even more vivid and user-friendly.
Read this blog post to know which settings make the customizations of the NAV data table also work in the VJS.