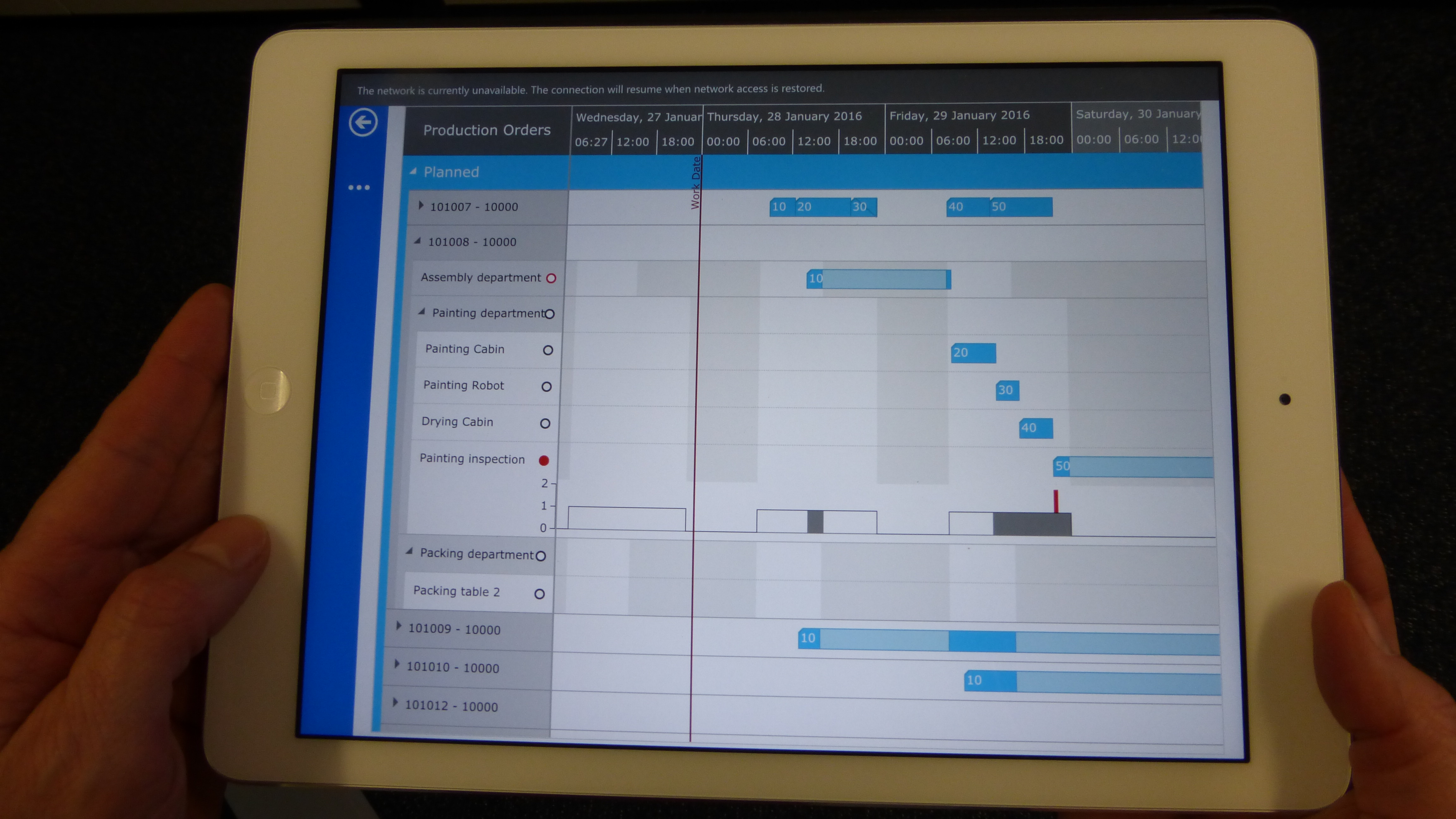 In previous blog entries we have already written about our experiences in developing JavaScript add-ins for Microsoft Dynamics NAV 2013 R2 and 2015 which are capable of being used in the Web Client of NAV as well as in the Windows Client.
With NAV 2015, Microsoft introduced a new app internally called the Tablet Client, which is available for several platforms, namely Microsoft Windows 8.1, Google Android and Apple iOS. This Tablet Client basically is a web browser container hosting NAV pages. The pages can host embedded control add-ins that are written using HTML and JavaScript, just like the Web Client of NAV. The platforms named above require the user interface content to be prepared for touch gestures.
Two issues are crucial in this context:
Look-and-Feel: All interactive elements on the screen have to be large enough and be positioned in sufficient distance to each other so that they can be hit accurately by a finger without causing ambiguities.
Interactions: All interactive elements on the screen can allow mouse and touch gestures. The interactions also have to be intuitive for the end user.
In order to enhance the current version of our Visual Production Scheduler (VPS) Web Client for touch devices, we decided to concentrate on the gestures first before adapting the look and feel. Read more in this blog post about touch enhancements in the VPS Web Client.