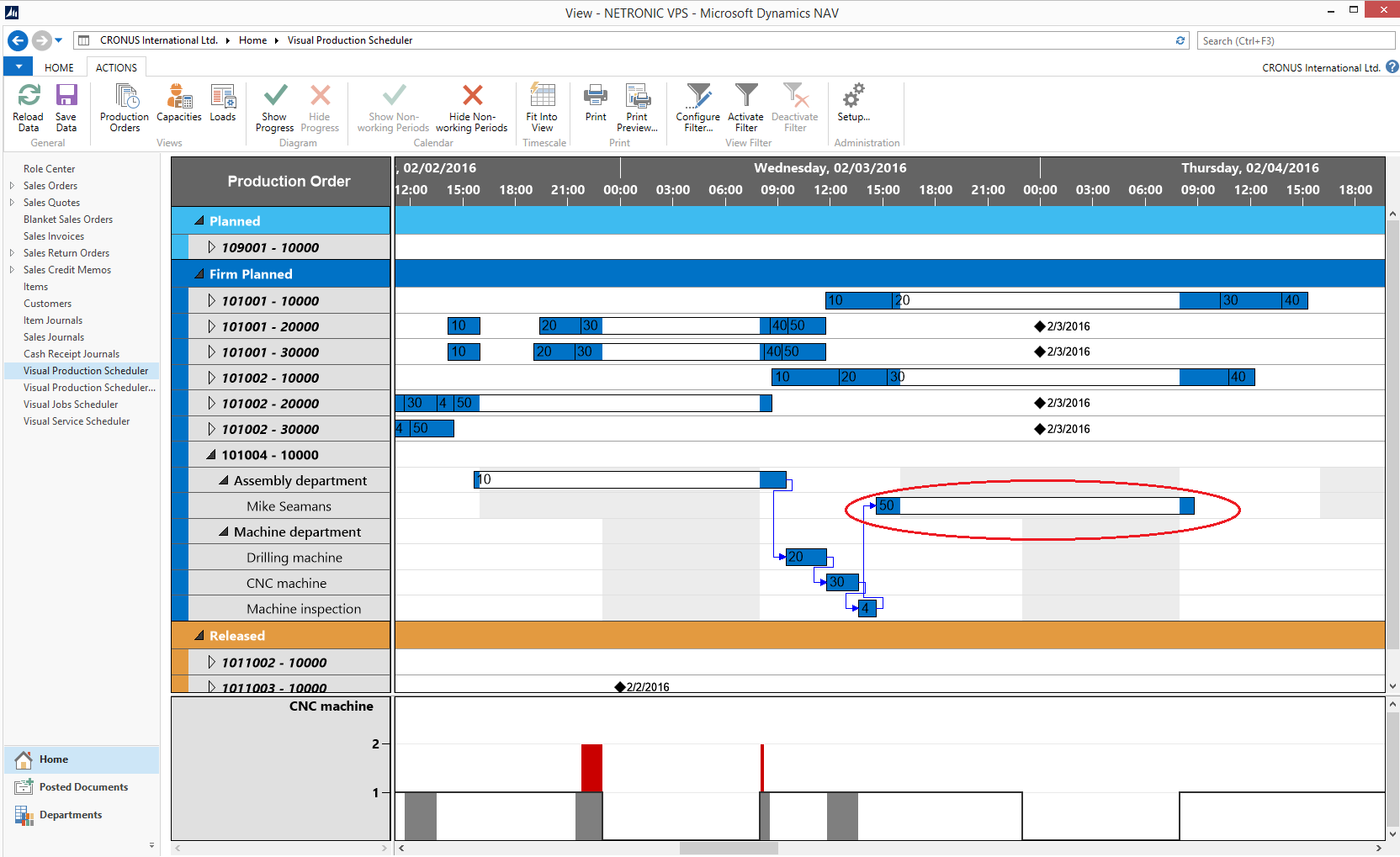 ERP systems like Microsoft Dynamics NAV support manufacturing companies in planning orders and resources. Based on previously made settings, like routings, resource data, work calendars etc , the system splits production orders into Production Order Lines (POL), schedules the operations, calculates due dates based on start/ release dates and allocates resources.
On the one hand, automatic production planning like this comes in handy, since it saves the planner some work. On the other hand, however, these settings are quite rigid. For example, they don't take into account that an operation of a POL could be finished with just one hour overtime work and the delivery time of the complete order could be shortened.
These "speed-up points" become visible when the data is presented in a visual production schedule. This blog post is about manually extending capacities in Microsoft Dynamics NAV to shorten the completion time of certain orders and how this works hand-in-hand with the Visual Production Scheduler.