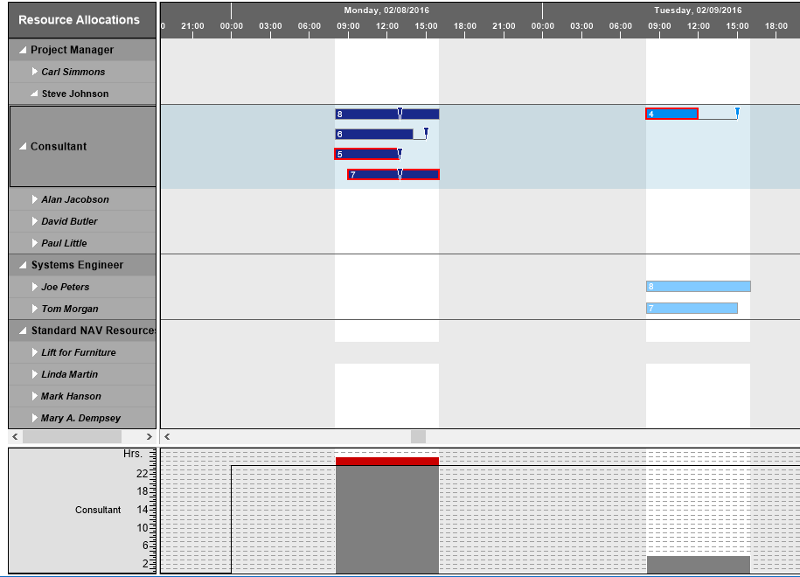 Over the past year, a great deal of work went into optimization and enhancement of our Gantt chart add-in for visual service planning in the Microsoft Dynamics NAV Service Module, the Visual Service Scheduler (VSS).
Of course, these comprehensive modifications and enhancements also have to be reflected in the add-in's documentation. This is why we have done a profound overhaul of the entire VSS manual, formerly known as "Quick Start Guide". Naturally, with the modifications being so comprehensive, the guide also became more and more extensive, stopped being a mere start-up aid and instead became a "full-grown" manual.
This blogpost wants to inform you about the new manual being available for download on our website as of now while at the same time give you a short review of some of the most important features having been added to the VSS.