Knowing our proven Visual Scheduling Suite for Dynamics NAV (2013 up to 2018) you will be glad to hear that the Visual Production Scheduler for easy production scheduling with interactive Gantt charts, is now available as Dynamics 365 Business Central extension on AppSource.
Together with the simultaneous release of the VJS for Dynamics 365 BC and of the VRV in May this year, this makes us the company offering the most complete stack of visual scheduling software for Microsoft Dynamics 365 Business Central and NAV of which we are really very proud.
Of course, you can rest assured that we didn't change the basic features or the handling of a proven tool like the VPS so that in this regard the VPS extension has stayed the same in comparison to the VPS add-in for Dynamics NAV. The layout was adapted to Dynamics 365 Business Central and modernized a bit but it is still an essential tool for easily scheduling your manufacturing processes.
So, sit back and let me present you with the 5 basic features of our Visual Production Scheduler extension.
#1Drag & drop planning of operations
Visually plan production orders, production order lines, and operations by simple mouse actions such as drag & drop. The VPS both supports horizontal movements (i.e. modification of start and end date) and vertical changes (i.e. modification of allocations to work or machine centers).


#2 Fully integrated
As known from our "old" Visual Scheduling Suite, the VPS also fully integrates with Dynamics 365 Business Central. Double-clicking on production orders for instance opens the production order card, while double-clicking on a work center correspondingly opens the work center card where you can navigate and make changes as usual.
#3 Automatic scheduling of successors and predecessors
When operations that are part of a production order are moved, the successors and predecessors can be automatically shifted with them while at the same time the float time is always minimized. This can be done with both sequential and parallel operations.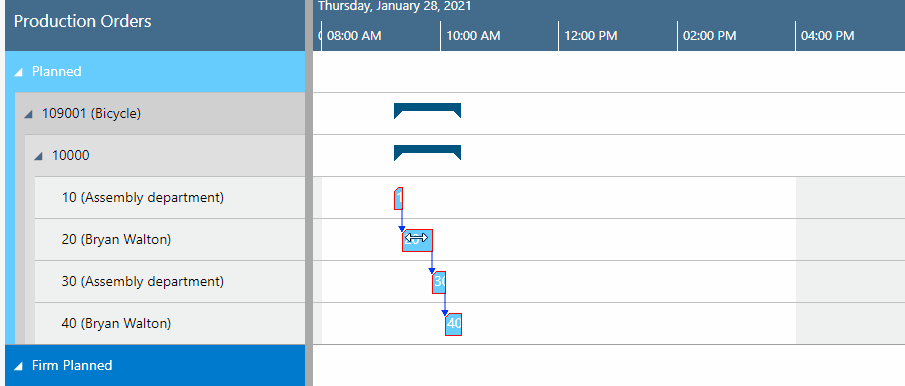 #4 Show capacity information
The Visual Production Scheduler is not just an interactive Gantt chart. Apart from the time-related position of production orders and their allocation to resources it also shows the workload of the resources. Exceeding resource capacities are indicated by a visual warning so that you can react immediately. This way, you can keep dates and capacities in check any time!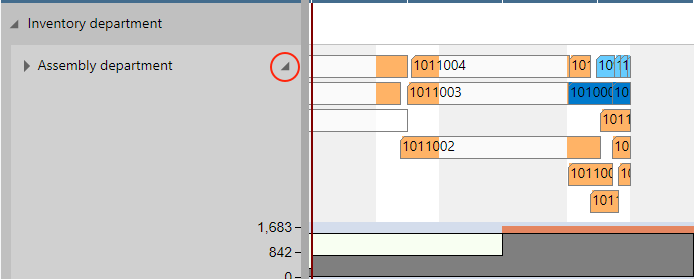 #5 Easy navigation
The Visual Production Scheduler offers lots of comfortable options for easily navigating your plan: jump to the time now line with one click, zoom into a period by mouse-wheel, jump back to your starting position and much more.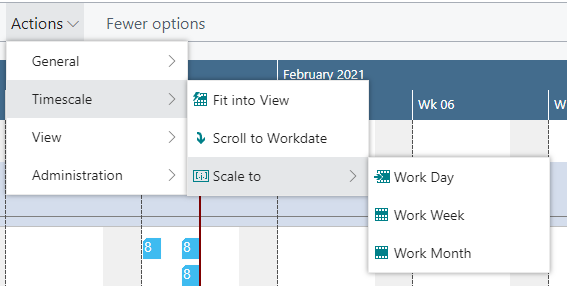 Enjoyed this? Why not see the VPS in action and get a free trial now?
Next week, I'll give you an introduction to the VJS for Dynamics 365 Business Central here.
More information