Inarca SpA, a company based in Vigodarzere in Padua Italy, has been designing and developing connectors, terminals, connection technologies, and machines for electric connections (parts you find in washing machines, cars, etc.) since 1964. The company boasts 200+ patents and manufacture more than 7000 different products. Some of the products are used as components to some of the largest multinational companies in the world.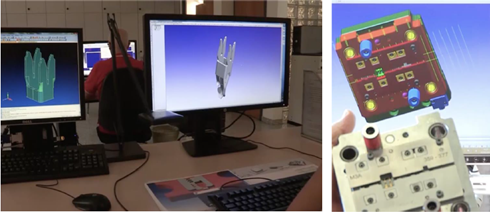 The company found managing a high number of employees and a wide assortment of products as a big challenge. For them, it was very crucial to take into consideration different activities that could affect their resources, such as; capacity and scheduled machine maintenance. These activities are factors that determine the smooth and timely execution of their projects.

The standard ERP alone could not solve our requirement
Prior to using the Visual Job Scheduler, the Company was already using standard Dynamics NAV, which for them lacked the complexity that they required in terms of transparency working with a high number of resources and projects.
The company found that trying to manage the following with only the standard ERP was not enough:
130 employees across 7 departments
100 big projects per year
2500 job tasks


Before the NETRONIC VJS: Gut feel and rough estimates
Cristian Coianiz, Project Manager at Inarca SpA, describes the situation before using the Visual Job Scheduler as follows: "In terms of planning, in the past, we were simply checking delivery dates and looking out for priority projects without any visualization whatsoever. This created issues in terms of knowing how busy certain departments and resources were. Everything was based on our gut feel, which at the end of the day was simply a broad estimate. Since everything was subjective, I was convinced that this was a weakness in terms of our planning".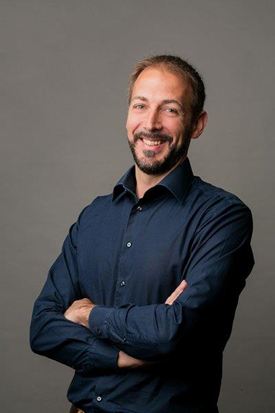 Planning and scheduling requirements
Inarca analyzed the status quo and created a list of requirements for a new project and resource scheduling tool:
Visual planning board with drag & drop functionality
Dashboard where all their projects and resources are visible
Create dependencies between job tasks and job planning lines
Ability to filter through resources and projects
Compatibility with the customizations that have already been made
Full and direct integration into Dynamics NAV and no data management outside of Dynamics NAV


Benefits of working with the VJS
Based on the list of requirements, Inarca searched for an appropriate solution and found the Visual Jobs Scheduler. In addition to this, they not just bought the product, but also the so-called "Quick Start Package". This is a fixed-price implementation and consulting offer from NETRONIC which makes sure that customers gain the biggest value of their respective visual scheduler.
Now that Inarca has been working with the VJS for almost one year, Christian summarizes its benefits for his company:
Integrated solution -

"It is a 100% integrated solution and has helped us a lot since everything is under one roof."
More efficient planning –

"with everything under one dashboard, it has really become easier for our planners to do the scheduling".

Better understanding of resource capacity - "It serves as a good visualization tool of our data and helps our team understand what is really going on, by having a dashboard of our current workload."
Benefits of working with NETRONIC
Right now, we continue to work closely and support Inarca with the VJS. When asked about our working relationship, Cristian mentioned, "We continue to use the product and adapt it little by little to our daily needs. It is also a big plus that the cooperation regarding any issues with the VJS has been dealt with quickly by the NETRONIC team. They are always very responsive and have a wealth of experience and best practices when it comes to visual project and resource planning with Dynamics NAV.
Want to achieve the same?
Here are some resources how to get going with the Visual Jobs Scheduler: