As user of Microsoft Dynamics NAV you may sometimes be faced with issues or questions that are not always treated in the according manuals and where you look for quick help. This seems to be especially true when it comes to the often complex topic of production scheduling.
That is in this blogpost I have put together for you some useful links to articles, posts or other contributions shared by experts or simply by other Microsoft Dynamics NAV users with special regard as to production scheduling.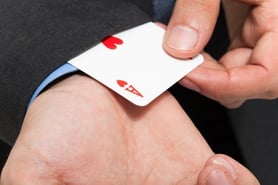 So, before spending too much time browsing the internet for a solution to your problem, first try out the links provided here and - who knows? - maybe you will find the solution. Or just enjoy increasing your knowledge while at the same time gaining a more fruitful usage of NAV for your production planning.
Here we go:
Blogs
#1

Peik-Bech Andersen

Peik-Bech Andersen is solution architect and senior developer, Microsoft-certified trainer, and book author. He shares his experience on DynamicsUser.net, a forum not only for users of NAV.
In the blogpost I recommend reading, Andersen discusses and solves problems planning items with Location Mandatory in Dynamics NAV 2013 to 2015.

#2

Olof Simren

A proven NAV expert, Olof Simren maintains a blog that is a treasure chest for things related to this subject.
Conveniently, Simren has categorized his posts so that clicking the following link, you will directly get to all posts about NAV's Manufacturing functionality, such as MRP, Routing, etc.

#3

Roberto Stefanetti

In the blog of Roberto Stefanetti, technical & functional consultant with many years of NAV experience, you'll also find lots of valuable insights.
If you'd like to freshen up on the basics, read his blogpost Short guide of production orders where he discusses their purpose, features, types etc.

#4

Constraint-Based Scheduling

The company Boyer & Associates has long-term experience implementing and supporting Microsoft's line of ERP Dynamics products and they share their experience and knowledge in their extensive blog.

Check out the post Constraint-Based Scheduling in Dynamics NAV introducing and discussing one of the most powerful features of NAV's Manufacturing Module.

#5

Planning for NAV in Manufacturing Environment

In his blog, Alex Chow, a NAV expert since 1999, gives interesting insights in NAV-related topics.
The post I picked for you helps companies who still do their planning manually in Excel to simplify the NAV manufacturing process so that they can apply some parts of it in their company.

#6

A Brief Definition of Time in Microsoft Dynamics NAV Manufacturing

Archer point is a company with a vast range of solutions on offer, one of those being ERP solutions. They offer a very comprehensive knowledge base in form of blogposts, whitepapers, webinars etc.
Learn how time is defined in NAV in order to set up Routings and understand their Cost Accounting effects.

#7

How Barcoding Improves the Manufacturer's Bottomline

This blogpost, provided by INSIGHT WORKS, a provider of NAV solutions, broaches the issue of using barcoding for effective manufacturing processes showing how this technology enables companies to monitor everything they have on hand on an ongoing basis.

#8

Common Concerns addressed

Another recommendable blogpost is also provided by INSIGHT WORKS and it depicts problems that companies have to face and deal with when growing:

cultural differences between manufacturer and customer or partner, e.g. different currency

upgrading from older NAV versions.
Help Pages and Forums
More interesting stuff
More interesting insights can be gained in our blog. Perhaps you'd like to know more about how to reduce information to ease decisions in NAV?
Or maybe you are missing a visualiziation of your production planning data? Interactive planning boards are planners best friends - not only for manufacturing!
Read our eBook to learn more.