The Visual Production Scheduler (VPS) has been our signature software since 2013. With the experience from more than 300 VPS customers using Microsoft Dynamics NAV, we knew that there are a lot of manufacturing clients that have higher scheduling requirements as what can get fulfilled with the standard Dynamics NAV, respectively Microsoft Dynamics 365 Business Central functionality.
For this reason, we very consciously decided for a two-pronged approach when we transferred our IP from Dynamics NAV to Dynamics 365 Business Central. On the one hand, we rebuilt the Visual Production Scheduler to prove customers with an easy-to-use visual drag & drop front-end to standard Business Central manufacturing. On the other hand, we started the development of the "bigger brother" to the VPS, which we named VAPS – Visual Advanced Production Scheduler.
The idea was, and is, to enhance the Business Central manufacturing module by those functions that the standard seems to lack, and that larger manufacturers require to better run their shops.
As of today, both the VPS and the VAPS are available on AppSource for Dynamics 365 Business Central addressing to improve the same module: Manufacturing. Then, what are the main differences between these two extensions?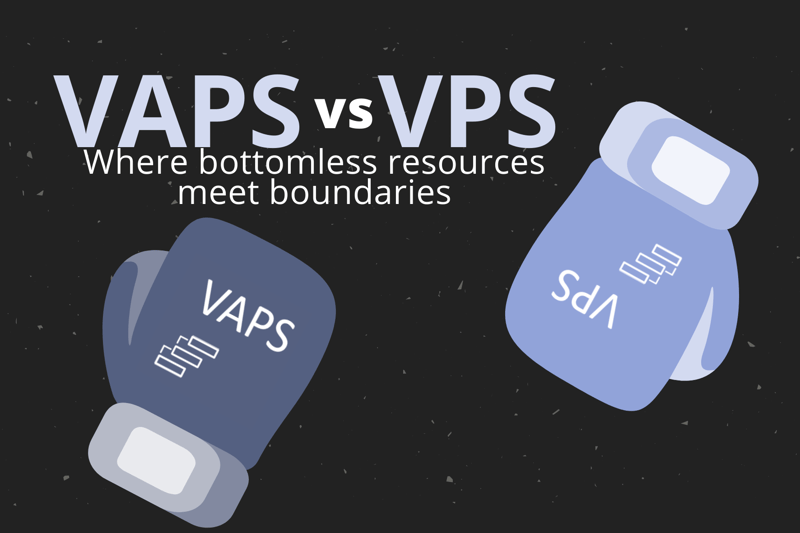 The aim for this post is to help further inform you about the meaning of visual scheduling, as well as help you to understand which type of approach is most appropriate in achieving your scheduling goals.
Before jumping into the differences between Visual Production Scheduler and the Visual Advanced Production Scheduler, let's just be clear on one thing:
Both products have the same goal in mind. Namely, to manage and to put a schedule into action in the most effective way possible; in order to help manufacturing organizations gain operational agility.
However, despite sharing a goal, both products vary significantly in their methods used to attain that goal and in the types of manufacturing companies that they are meant for.
Which is which?
· Visual Production Scheduler ·
In a nutshell, the VPS is the visual interactive front-end to the standard Business Central manufacturing module. We give you a comprehensive view of all the tables and dialogs you would normally look out. From this view, you can drag and drop production orders and operations in the schedule. Every change you make in the chart will - upon save - load into the underlying database of Business Central.
The VPS allows for better planning and administration of production orders and machine/work centers. However, we limited ourselves to what customers can achieve with Business Central manufacturing. Hence, we do not interfere with the original scheduling logic.
As such, the VPS is the ideal entry-level product into scheduling. It is meant for companies that make a fundamental leap in their digitization journey by integrating a powerful business management system such as Dynamics 365 Business Central. With the VPS, these customers faster and better understand how Business Central works and get a realistic production schedule that they can embrace and drive. Hence, the typical VPS customer is rather new to Business Central and previously ran their scheduling on a whiteboard or with Excel.
· Visual Advanced Production Scheduler ·
Along with our development partner Technology Management (TecMan) from the UK, we then developed the Visual Advanced Production Scheduler (VAPS) to add functionalities to the commonly known advantages of the ERP. We meddle into the system as far as we could think of, but always trying to keep it user-friendly. As such we created the first finite capacity scheduler fully integrated as an extension into Dynamics 365 Business Central.
Moreover, the VAPS also allows to run multiple simulations of the schedule, takes material availability into account when scheduling and supports working with alternative machine centers and routings.
Consequently, the VAPS is better suited for larger manufacturing companies with higher requirements in terms of finite capacity scheduling. It is also meant for those companies that worked with other scheduling products before making the move to Business Central.
We know you may have noticed a lot of similar functions, making it hard to remember which extension would work better with your planning model.
With no further due, let's dive into it.
Similarities
System availability

VPS:

Microsoft Dynamics NAV from 2009 R2 to 2018; Business Central: all versions on-prem and cloud, available in AppSource for trial too.

VAPS:

Dynamics 365 Business Central starting on v14. For on-prem and cloud, available in AppSource. The VAPS is not available for Dynamics NAV, and we have no plans to change this.

Integration module

Technically speaking, both

VPS

and

VAPS

are "plug and play" as they swiftly connect to the Manufacturing module of Dynamics 365 Business Central.
Database

Both VPS and VAPS display information directly from Business Central's database without any third party interface. The extensions equally read from the manufacturing related tables: productions orders, routings, work centers, machine centers and capacity utilization. The VAPS however, also considers custom tables such as the alternative routing and coloring set up.

Visual interface

At first sight both extensions look alike. The planning board, calendar and data display is very similar out-of-the-box. The differences will come with the more personalization the user arranges.

Scheduling control

While providing different options for scheduling, both products recognize the user as the ultimate decision maker. In other words, the user is in the driver's seat.
Development approach

As part of our = continuous enhancements = shipment of new versions at least once a quarter
Differences
Recommended environment (Windows Client vs. Web Client)

VPS:

The VPS is built with .NET technology. Hence, it requires the Windows Client (RTC). I cannot be run in the Web Client.

VAPS:

The VAPS is build with HTML5/ JavaScript technology. Hence, it runs within both the Windows Client and the Web Client. However, we optimized it for the Web Client and hence highly recommend that you do not use it in the Windows Client,

Algorithms

VPS:

Does not provide an own scheduling logic, but completely relies on what Business Central offers in the standard manufacturing module. It calls for the user to make changes via manual drag and drop to optimize the schedule.

VAPS:

uses underlying finite capacity scheduling algorithms to generate an efficient an effective schedule rather than relying on pure manual drag & drop.

Material availability

VPS:

With the VPS for NAV, the material availability can be checked through a visual representation of the BOM. However, no explicit material availability is shown on Business Central

VAPS:

An earliest material availability date (EMAD) is calculated for each production order by matching component supply and component demand for every day during the planning horizon. Based on this data, a specific view colors each order according to the material availability on routing line level. The EMAD is also taken into account in many of the semi-automatic scheduling instruments that come with the VAPS-

Color views

VPS:

Colors each production order and routing steps according to their status

VAPS:

You can easily select one of the predefined color views to show the production orders and its routing steps in regards to their status, material availability or timing, to mention a few.

Work and machine centers

VPS:

You can manually change an operation to be produced elsewhere.

VAPS:

you can predefine in the routing which work or machine centers function as alternatives for the usual work. Once the routing includes a default machine center and an alternative machine center you can select a semi-automated scheduling instrument to consider the substitutes when scheduling a new order or rescheduling an order that is already part of the plan.

Scheduling decisions

VPS:

As most activities are manual, you're always in charge of making decisions, what goes firsts, what comes after, etc.

VAPS:

Here, you can predefine rules to follow. Therefore, you can semi-automate a lot of the scheduling decisions, saving you time and money.

Scheduling instruments

VPS:

You are equipped with two instruments to ease the scheduling, to Drag and drop manually or to schedule the routing operation successors with one button click.

VAPS:

You're supplied with great scheduling boosters. The underlying algorithms allow you to schedule manually, schedule associating the default or alternative machines center along the routing or to expedite production orders with a button click.

Training and Implementation Time

VPS:

As soon as you understand the scheduling logic of Business Central, you're good to go.

VAPS:

like the VPS you need to learn the scheduling logic of your ERP, but also to comprehend the new capabilities. An implementation service is required to get the most out of the software.

Costs

VPS:

Visual scheduling by comparison is cheaper with a more limited set of functionalities.

VAPS:

More expensive with more functionalities.
Now that we've gone through the list of similarities and differences between the VPS and the VAPS we can address the question of which would work best for you. The best way to determine which is right for you is to evaluate your planning environment. For this, drop us a message to schedule a demo and consulting session.
We will be happy to guide you through this process!