I met Bart Pattijn from Belgium for the fifth episode of the Business Central Manufacturing Show. He is ERP consultant at Christiaens BV, and actually didn't start his career in an IT company. Instead, he initially was a production manager in several food companies. Hence, he has plenty of real-life experience when it comes to manufacturing and planning. He has been working with Navision since 2004. Our conversion quickly became very hands-on, and Bart managed to unveil two underestimated superpowers of Business Central to me: this is the upgrade-ability and the extensibility. Both in combination enable manufacturing companies to achieve more with Business Central, and to cope with the ongoing need for speed and need for change.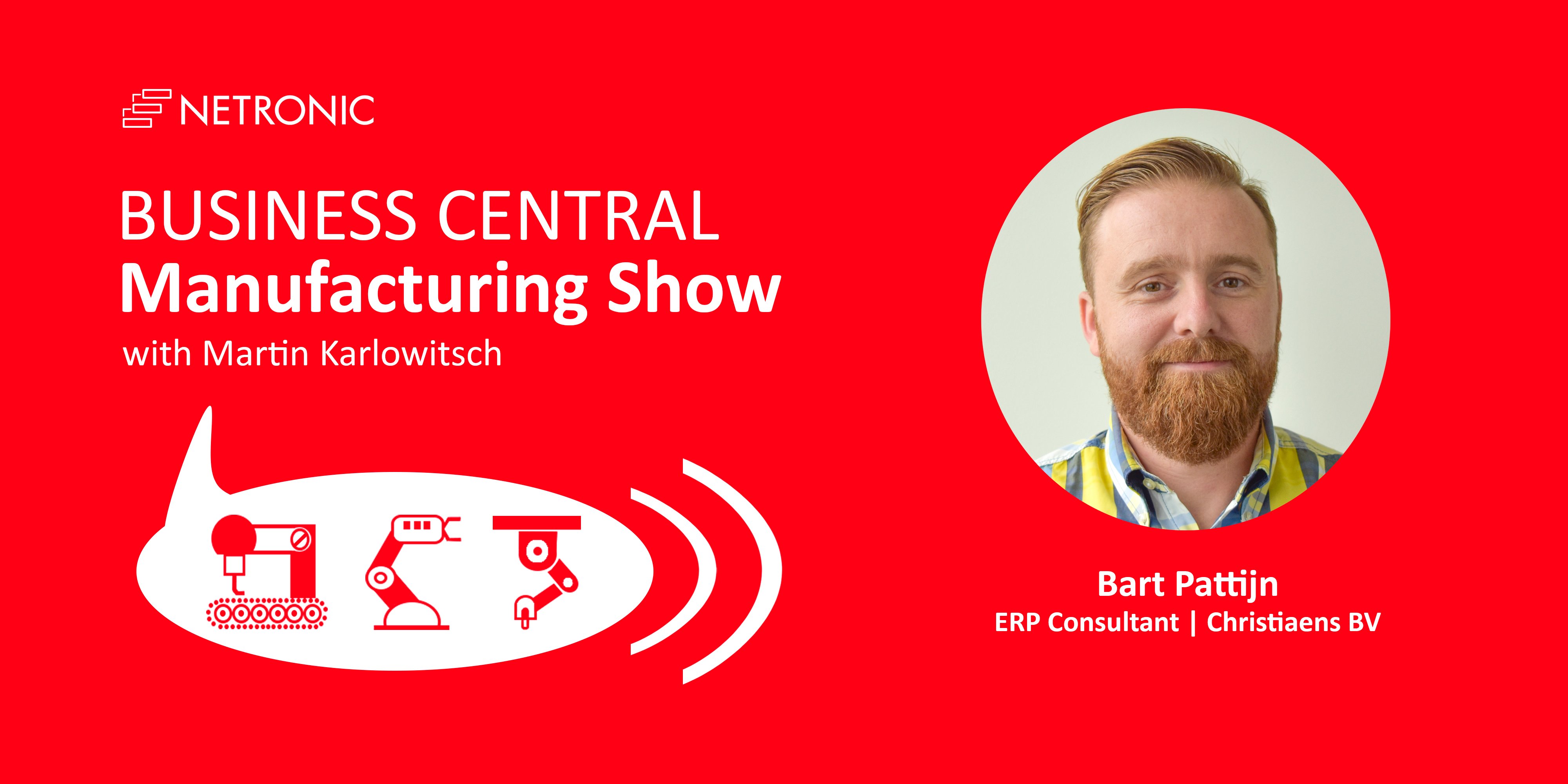 In the beginning of the interview, Bart used a phrase that caught my attention. He spoke about the Business Central platform instead of the Business Central "system" or software. Although the word "platform" sounds as something rather inflexible, the opposite is the case.
Partners and customers can build on it - they can extend it so that manufacturing customers can achieve more. Actually, the Business Central platform allows for an easy individualization via bespoke apps ... and there are lot of manufacturing apps out there (note to myself: this would be a nice topic for another podcast/ blog).
Interestingly enough, Dynamics 365 Business Central remains upgrade-able, and this is for sure an underestimated value for manufacturing companies. Given the rapid changes that everybody finds itself if, an always current platform allows for rapid changes and a much higher agility.
So to some degree, upgrade-ability and extensibility are two hidden superpowers of Microsoft Dynamics 365 Business Central, and hence also for manufacturing clients.
You can tune in below 👇 on Apple Podcast, Spotify, Stitcher, TuneIn or anywhere you get your podcasts.
On this episode, you'll learn:
That Microsoft Dynamics 365 Business Central is not just an ERP system, but a platform that manufacturing customers can build upon. And why this matters.
Why the hidden power of Business Central is upgrade-ability, and why this enables manufacturing companies to cope with the need for speed.
This power if upgrade-ability is enriched by the power of extensibility: manufacturing customers can easily enrich their user experience by dedicated manufacturing apps.
How AppSource and the availability of manufacturing apps empowers manufacturing clients to achieve more. (and makes them a bit less "dependent" from the partner)
That the most impressive reaction of manufacturers to the COVID-19 pandemie is that companies decide to use time to optimize processes and IT.
What to listen for:
[03.17] What makes Microsoft Dynamics 365 Business Central manufacturing really strong and powerful for manufacturing clients.
[04.34] Why manufacturing companies should make the move from Dynamics NAV to Dynamics 365 Business Central now.
[06.20] The times of "never change a running system" are over: Upgrade-ability is what make manufacturing companies running fast.
[11.01] How the role of an ERP manufacturing consultant has been changing in the era of apps.
[13.02] Recommendations for manufacturers how to look for, how to test and how to work with manufacturing apps that they find on AppSource.
Links to love
❤️
: