For episode #9 of the Business Central Manufacturing Show, I met Mike Fontaine from Canada. He is a solutions expert at VOX ISM, and has 20+ years of experience with ERP software and manufacturing. Actually, Mike used to work with manufacturing companies as a buyer, a scheduler, and a production planner. After spending some minutes on the experiences that Mike gained working for manufacturers (quote: "I actually was the MRP system of the company"), we found ourselves chatting about scheduling. Interestingly enough, we did not speak scheduling software, but scheduling concepts. A major lesson learned is: we need to spend more time dealing with scheduling concepts. If we break down scheduling success, it is software PLUS concepts (neither just software nor just concepts). The scheduling concepts we discussed range from "applying how baseball works to scheduling" to the "frozen, slushy and wet schedule". Last, but not least Mike also shared some thoughts on why he is driving the Best Manufacturing Apps Conference (BMAC) 2020.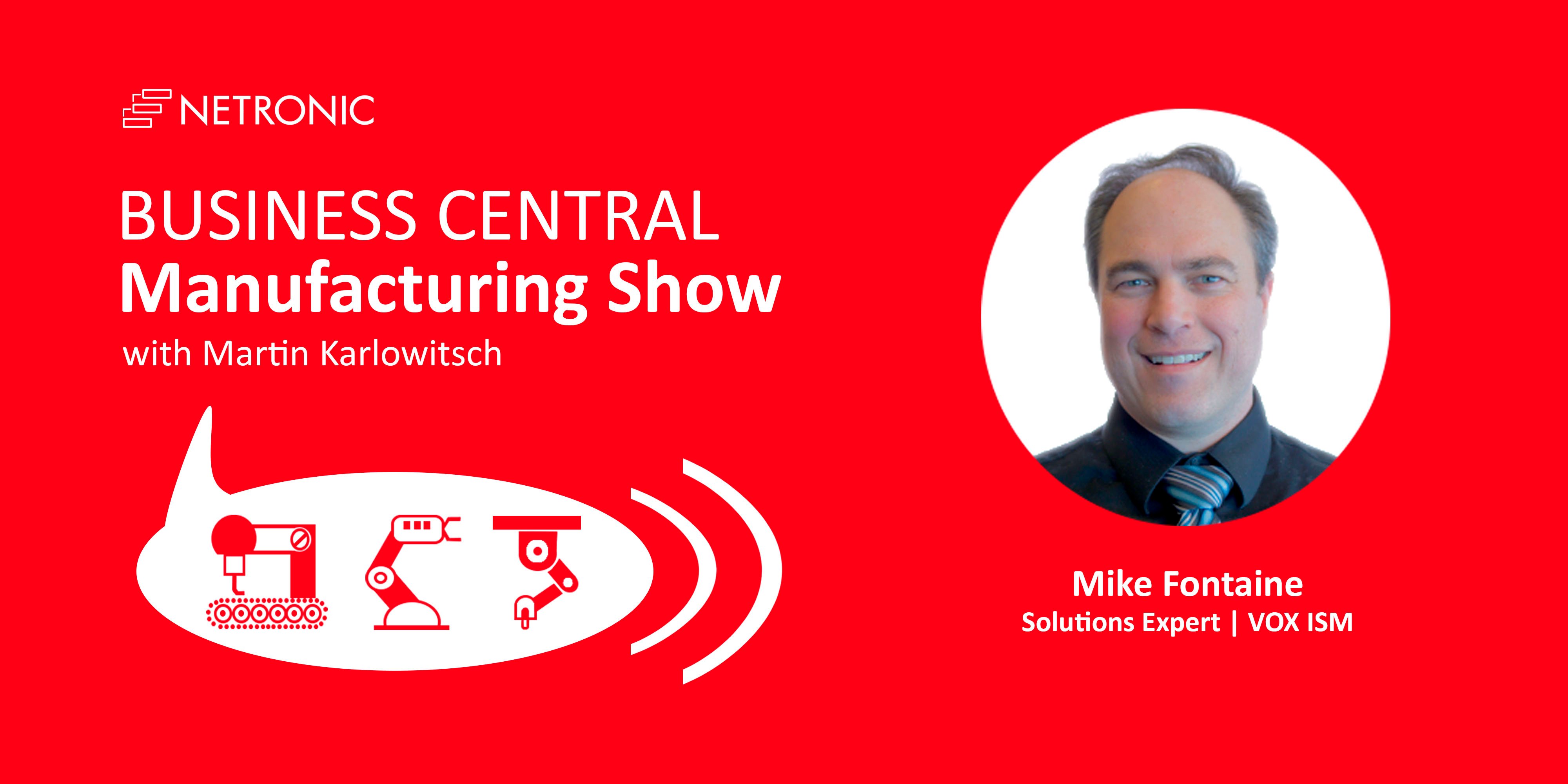 After some warm-up, we started the conversation on scheduling concepts when Mike made a strong statement. He said that the traditional concept of prioritizing jobs falls apart in a high-speed make-to-order environment. The reason is simple: In such a dynamic scheduling environment, it is just too much effort to maintain the ever-changing schedule.
A first approach to tackle this challenge is to look at baseball and to apply. This actually means to differentiate production orders at batt, on deck, and in the hole:
At Batt = it is on the floor and already started, therefore you should complete

On deck = this is the next batch of work orders coming, have material, tooling, programming, ready to go

In the hole = we have lots of work, don't worry about it
That way, Mike scribbled a production scheduling approach that is priority-based AND rule-based AND constraint-based. Interestingly enough, such an approach also can fly in a pure manual scheduling system.
Speaking about manual scheduling, and giving power to people rather than to systems or some artificial intelligence, Mike introduced the second concept. He calls it black-box scheduling. This concept takes care of level-loading the factory, but it leaves the sequencing decision with the people on the shop-floor. If a foreman's perspective would be applied to modern scheduling solutions, this concept could even today (in an era of real-time information) be supported.
However, Mike also admitted that a pure black-box scheduling has some limitations in times when things become more hectic and rush orders seem to ever increase. If this is a case, and this is concept number 3, manufacturers can differentiate a frozen, slushy, and wet schedule.
Frozen = do not change the schedule for a certain (short) period of time (and a limited number of jobs)

Slushy = the schedule may be changed, but with approval

Wet = not planned discretely, highest volatility
In order to stay consistent with this concept, manufacturers should not fall into the trap of constantly looking at life data for the frozen jobs, but accept them as frozen and as part of the before-mentioned black-box schedule.
You can tune in below 👇 on Apple Podcast, Spotify, Stitcher, TuneIn, or anywhere you get your podcasts.
On this episode, you'll learn:
That scheduling just single make-to-order jobs can be easily done manually. However, scheduling becomes rather tricky when there are dependencies between multiple make-to-order jobs.
Why switching to a new ERP system - such as Dynamics 365 Business Central - can be hard in the beginning, and unleashes its full value only at a later stage.
How old manual scheduling procedures and routines can and should shape the future - e.g. when it comes to bringing artificial intelligence (AI) to manufacturing.
Why the traditional concept of running a pure priority-based schedule does not work well in a high-speed make-to-order environment (spoiler: because it takes too much time to maintain the schedule).
That a good scheduling system should plan against capacity on the one hand, but on the other hand leave decision power with respect to the sequencing of operations at the shopfloor.
How "black-box scheduling" can (and should!) also work in a time, when we are getting to real-time information.
The best strategy in times when things get more hectic, customers become more demanding, and the need for changing the constantly changing the schedule seems to be higher than ever ... is: resist the temptation. Apply the concept of a frozen, a slushy and a wet schedule.
Recommendations on the length of the period of a frozen schedule.
What to listen for:
[02.08] How Mike initially did not use an MRP system, but actually became the MRP system of the company he worked for (and how this felt).
[03.44] That adding the variables of "time" and "change" to a schedule is what makes scheduling and time-phased material planning rather sophisticated.
[07.10] Experiences gained when switching from Infor Visual ERP to Microsoft Dynamics NAV (which is now Dynamics 365 Business Central).
[10.30] The impact that a high-speed make-to-order environment has on the dynamics of the appropriate scheduling framework.
[11.49] What you can learn from baseball for scheduling: how to translate the roles of players (at the batt, on deck, in the hole) to the priority of work orders and operations.
[14.10] Why it makes sense to leave some sequencing decisions with the people on the shopfloor.
[16.58] The term "black-box scheduling" - explained.
[20.48] The concept of a frozen, a slushy and a wet schedule - explained.
Links to love
❤️
: