This week, I had the chance to interview Robert Jolliffe, CEO and President of Sabre Limited from Canada. He has been an ERP consultant in the manufacturing space for over 25 years, starting immediately after graduating University of Toronto Engineering. His two uncles and his father owned and operated manufacturing businesses, and hence manufacturing is in his blood. In our conversation, Robert not only explained the phrase "secret sauce" to me, but also made it very obvious, why manufacturers would do wrong if they try to search for the secret sauce of a product such as Microsoft Dynamics 365 Business Central. However, we did not end up with searching for the secret sauce ... we also looked ahead into industrial revolution number 4 and the return of cottage industries.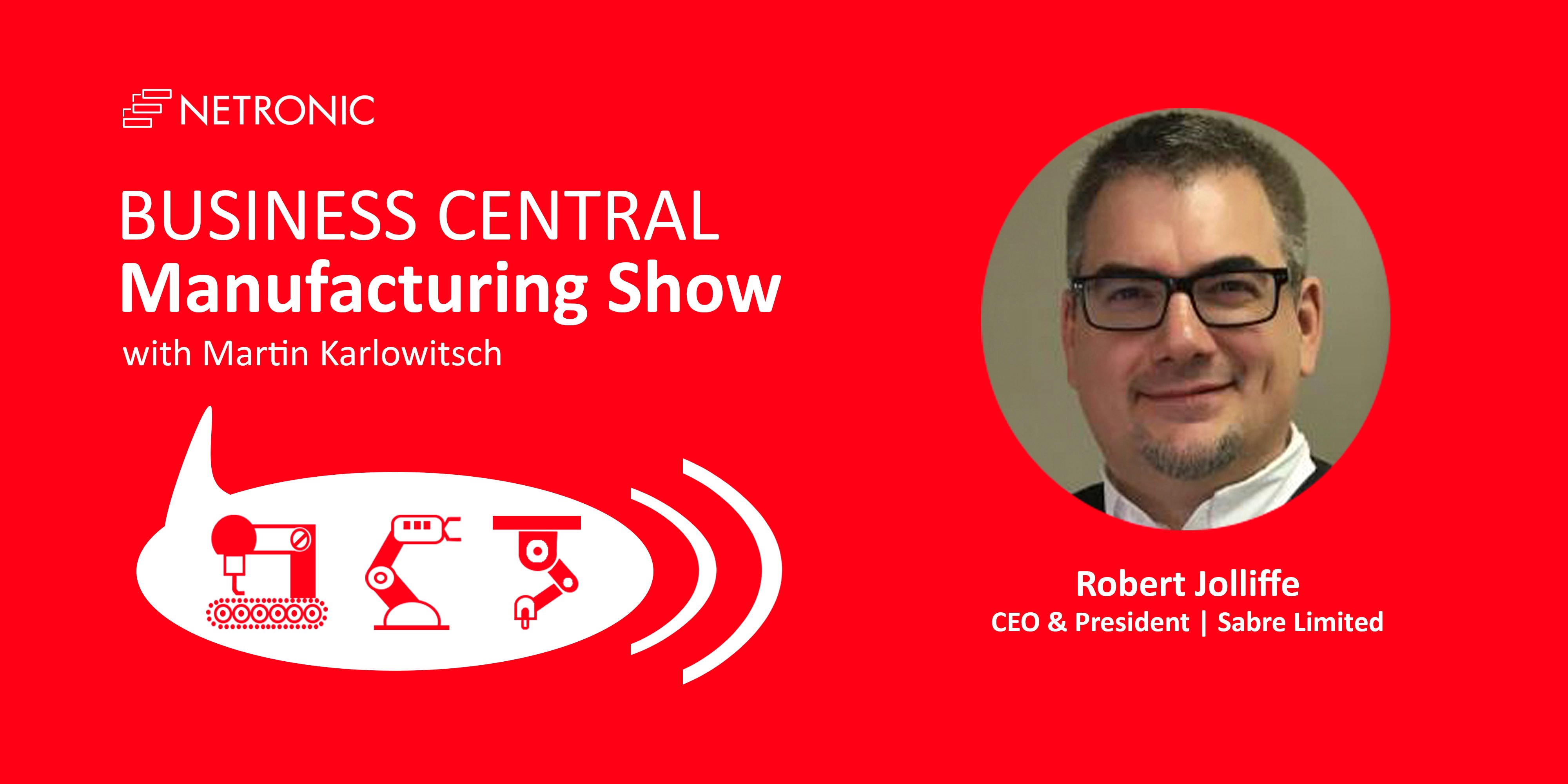 Deciding for an ERP system is a tough decision, and Robert did it three times. He worked with more than 100 clients on Infor's Visual ERP before he moved over to Dynamics GP before he finally became a fan of Microsoft Dynamics NAV (which is now called Microsoft Dynamics 365 Business Central).
He looks at Business Central as an open-source enterprise software that he can flexibility adapt to the needs of his manufacturing clients. With this, customers can gain a lot ... including a demystified and simplified MRP planning.
However, Robert also warns manufacturing clients to not overthink ERP systems. When looking at ERP software, customers should not start with redesigning them. Instead they should get started with what they can get out of the box. This alone will yield a big productivity boost for them.
Hence, searching for the secret sauce of an ERP system is not the best idea to start with.
When our conversation reached the end of the search for the secret sauce, we changed the perspective. We looked at what is happening now and how this may impact what will come. Here, Robert came up with an interesting scenario: the increasing digitization, the progress in additive manufacturing and the current COVID-19 pandemic potentially will drive the industrial revolution number 4.
This next industrial revolution is likely to bring back cottage industries, and instead of more unemployment it might bring more entrepreneurship.
You can tune in below 👇 on Apple Podcast, Spotify, Stitcher, TuneIn or anywhere you get your podcasts.
On this episode, you'll learn:
That Robert is no Dynamics NAV / Dynamics 365 Business Central veteran, but that he initially brought another ERP to more than 100 customers. Of course, you also learn why he thinks that Business Central is superior, and why he made he change to it.
Why customers should look at Dynamics 365 Business Central manufacturing as at an open-source software - and why this is of big value for them.
Why MRP (material requirements planning) often too complex for new Business Central manufacturing clients, and why make it semi-automatic first is a great idea to start with.
What the typical challenges of a SMB manufacturer are that make them search for an ERP system such as Microsoft Dynamics 365 Business Central.
That customers, when they start looking for an ERP system, think that this system must be complicated. And why this search for the secret is not a good idea to have.
Why the increasing digitization, the advancements of additive manufacturing and COVID-19 drive industrial revolution number 4, and why this might bring us the return of cottage industries.
What to listen for:
[03.15] Reasons why Dynamics 365 Business Central manufacturing stands out compared to Visual ERP.
[05.50] How to take complexity out of MRP planning with a few tweaks to Business Central.
[10.20] Why making MRP planning semi-automatic first with an Excel-type of approach could save manufacturers endless hours of getting MRP being set-up (instead of using at and getting the value of it).
[15.01] Common challenges that manufacturers face with an improperly implemented ERP system.
[16.10] The search for the secret sauce of an ERP such as Microsoft Dynamics 365 Business Central starts.
[19.00] How the "need for speed" when it comes to solving urgent manufacturing issues and getting up and running with ERP may not be a contradiction.
[22.16] The concept of lean, additive manufacturing and the return of the cottage industries,
Links to love
❤️
: