We continue our podcast episode by going north of the border. From Wisconsin, we now head to Montreal, Canada where we had the chance to talk to Trevor Moore, the Product Director of ERP Solutions at Gestisoft. Trevor started his career in the manufacturing industry, where he implemented full ERP systems in two different companies as a production scheduler. Given his experience on the end-customer side, he ventured into the NAV world where he now has a 20-year track record of successfully implanting ERP systems to around 100 companies (mostly manufacturing).
Our conversation mainly centered around all aspects of how to right-size a manufacturing ERP solution for each client.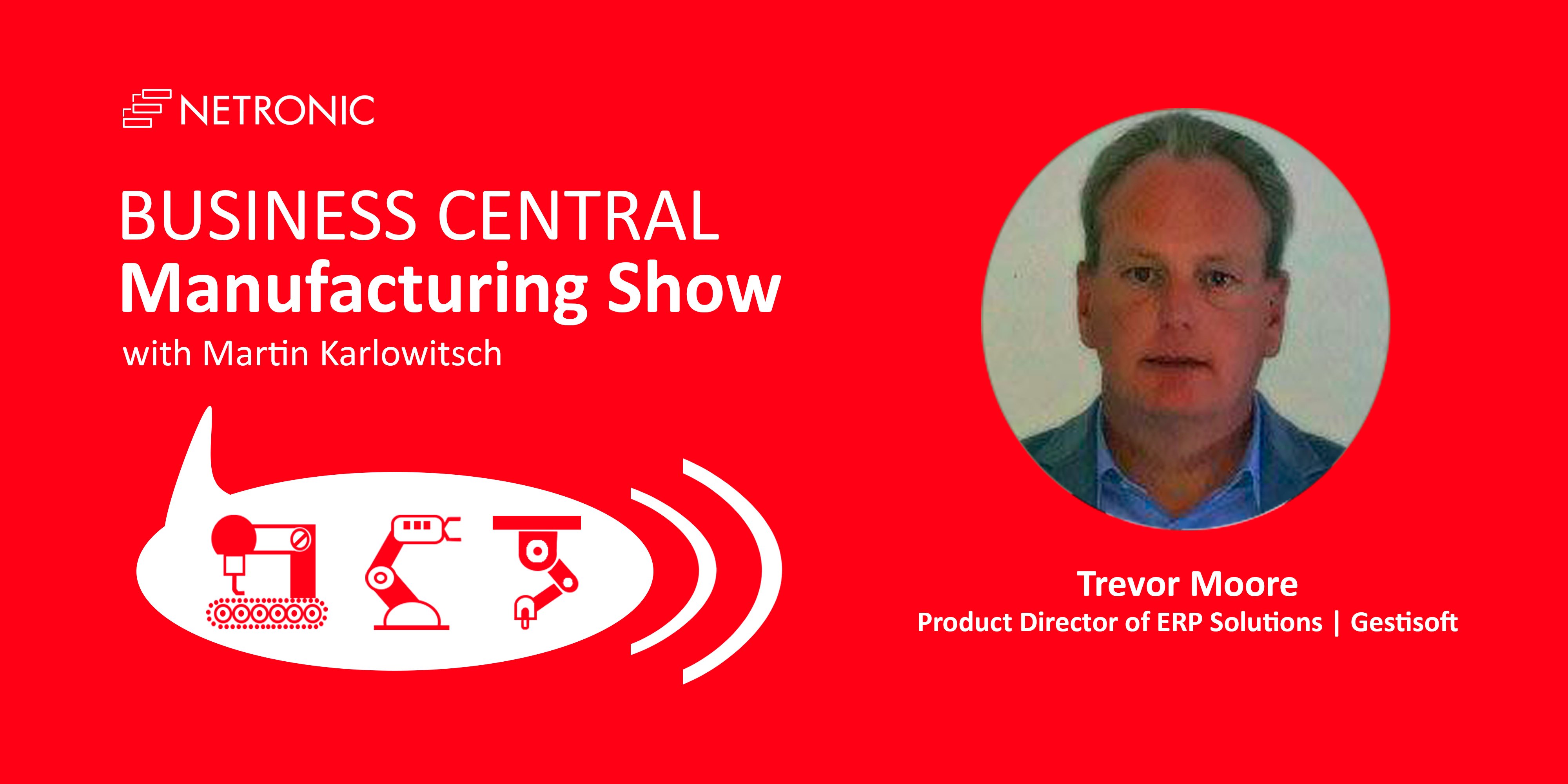 Interesting fact first: Trevor is not a stranger to us. In fact, when he was working with Microsoft he helped us in our early days with our Visual Production Scheduler for Dynamics NAV. He coached us remotely in developing a visual representation of the BOM when we did not have any real idea as to what BOMs were.
We kicked off the discussion with Trevor talking about his first experiences working with ERP systems. Early on, he realized how important it is for some businesses to make customizations on the ERP to accommodate specific business requirements. He quickly noticed that although customizations help companies accommodate unique processes into the ERP, it is also worth re-engineering internal processes to fit into the boundaries of the standard ERP system and follow best practices.
Trevor thinks that it is worth investing in an ERP system early on, while the investment is smaller. Customers' processes then can be built closer to the functionality of the out-of-the-box ERP. These days ERPs are also more accessible given the commoditization of the industry and significantly reduced costs (given SaaS models), so it's easier for companies to get started.
One key takeaway from this episode is how ERP implementations should be analyzed from a case to case basis taking into consideration the following:
Internal capabilities (where the customer stands in terms or "ERP readiness")
Core processes
Budget (in terms of time/money)
This being said, companies should always be looking at the journey that they want, but taking into consideration their priorities, capabilities, and possible changes to their internal processes that implementing the ERP would have.
Once the ERP implementation happens, Trevor believes that companies should treat the ERP system as a machine that is important to produce your products. This being said, companies should invest in maintaining that ERP system (i.e. the software and the processes) making sure that the company can get the most out of it possible.
You can tune in below 👇 on Apple Podcast, Spotify, Stitcher, TuneIn, or anywhere you get your podcasts.
In this episode, you will learn:
ERP implementations are not that simple and several things need to be taken into consideration
What companies should focus on when starting their ERP journey
Working within the boundaries of a standard ERP system and following best practices versus customizing the ERP system to manage unique business processes
The best time to implement an ERP system in your company
When investments in customizations to the ERP should be considered
MRP best practices
How ERP systems are becoming more accessible these days
What to listen for:
[02:20] Trevor's origin story

[04:50] Customizing the ERP to serve unique processes or working within the boundaries of the ERP and following best practices?

[07:00] The best time to do change management in terms of business process re-engineering

[09:30] MRP implementations and best practices

[12:30] Cloud-based solutions are making ERP systems more accessible. But does one size fit all?

[17:00] The role of monetary and time budget during an ERP implementation

[19:30] How helpful early adoption of an ERP system could be

[25:40] Trevor's parting words on ERP implementation
Links to love
❤️
: