Dysel, a Microsoft Dynamics 365 Business Central ISV with headquarters in the Netherlands, is specialized in helping equipment management organizations by optimizing their business processes and providing them with top-quality software solutions. They develop, implement, and support the industry-specific ERP solution DYSEL, based on Microsoft Dynamics 365 Business Central.
Read in this blog post how the company enhanced their Graphical Dispatch Board (GBD) with advanced visual capabilities by using the Visual Scheduling Add-in Developer Toolbox (VSADT).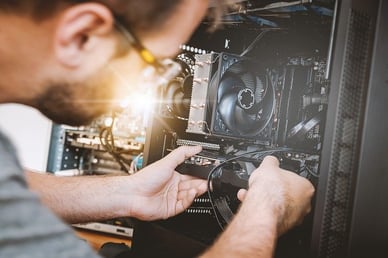 Dysel serves a global customer base. Their customers are active in the sales, rental, and service of serial numbered equipment objects such as forklift trucks, cranes, excavators, pumps, cooling and agricultural equipment. Almost all of them have a (field) service department that works on the service and maintenance of the equipment.
Dysel has been using a Graphical Dispatch Board (GDB) to give the planner a better overview of the complex data. However, they were looking at enhancing the visual capabilities when migrating their solution from Dynamics NAV to Dynamics 365 Business Central. Hence they needed a development tool for interactive Gantt charts with advanced visual features that fully integrates into Microsoft Dynamics 365 Business Central and that complies with Microsoft's standards for Business Central extensions. They found this tool with NETRONIC's toolbox (VSADT).
NETRONIC toolbox: Dysel gains advanced visual scheduling functionality
The Graphical Dispatch Board in DYSEL is a visual representation of the service schedule of service technicians. It facilitates service planning as the dispatchers can easily and efficiently assign work orders to technicians and optimize the service schedule.
The Dispatch Board consists of four parts:
timeline on the top
resources (service technicians) on the left
assigned work orders in a resource Gantt chart
unassigned work orders on the right
The dispatcher then can assign the work order to a technician on a specific day and time by simple drag & drop.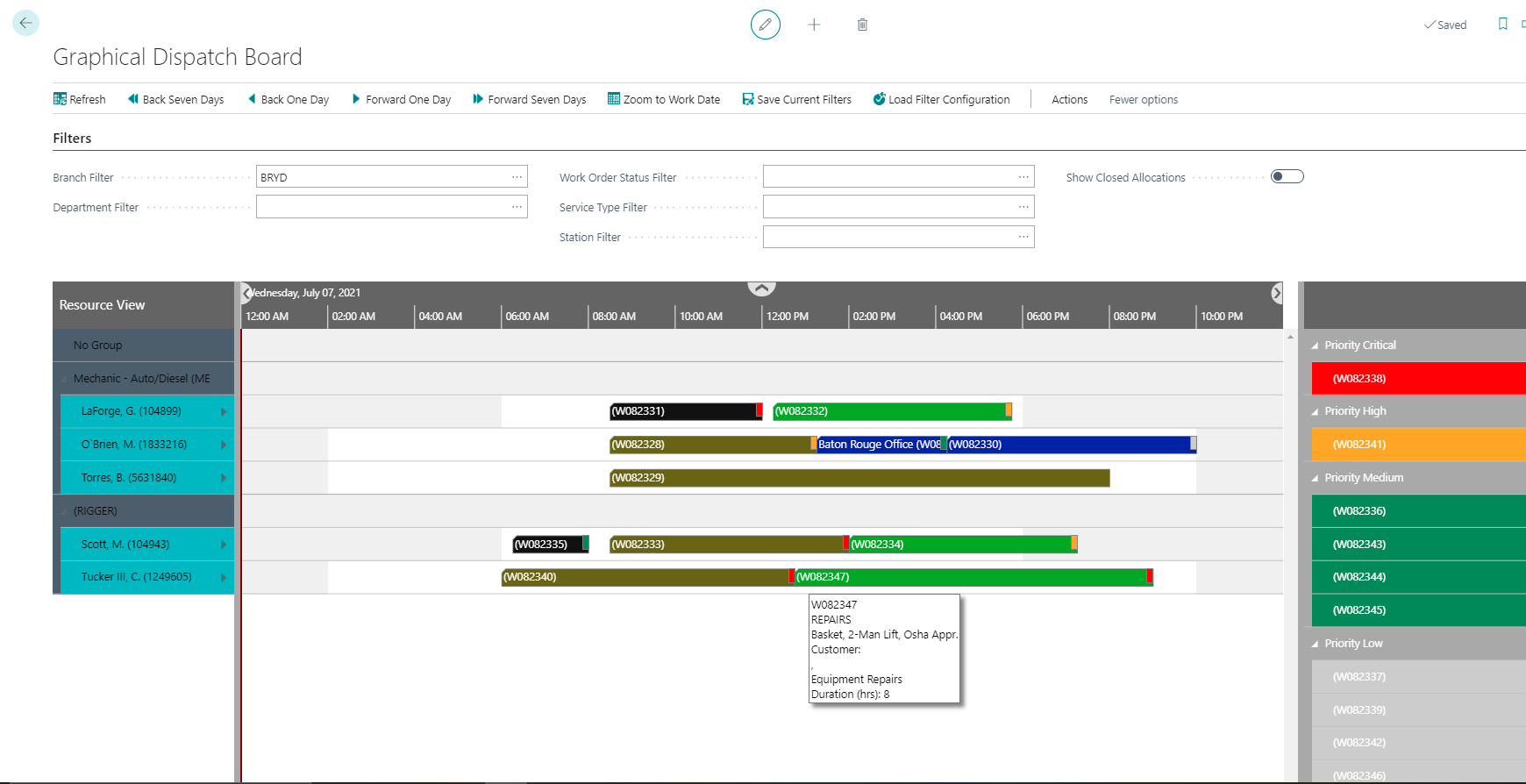 This visualization of the service planning is very helpful for users in understanding what their planning looks like and how it can be optimized. It provides them with a complete overview of the planning on one screen, with up-to-date information and in connection with the mobile field service application.
Philip van Kemenade, Marketing Manager from Dysel:
"The Graphical Dispatch Board offers great benefits to Dysel's customers in the equipment management industry. Their service department becomes better organized, enabling them to provide better and faster service to their customers".
Developers love the toolbox and the NETRONIC support
The developers at Dysel had expected more difficulties and challenges in using the toolbox for the Graphical Dispatch Board, but the toolbox appeared to be more complete than expected, very easy to implement, and with lots of options. Philip:
"It is such a versatile, yet easy to use product. We love it!"
So the biggest challenge was not the visualization, but updating the Graphical Dispatch Board whenever information changes. The GDB is a graphical representation of the service planning, but all actions that are a result of the planning on the GDB need to be programmed.
Dysel was not only satisfied with the product, but also with the support provided by NETRONIC. Philip:
"One of our developers ran across a bug and reported this to NETRONIC. This was picked up quickly and the bug was resolved in the next version plus a follow-up was done to make sure it was resolved adequately. Thus, a very positive experience."
Want to achieve the same visual scheduling capabilities for your ISV solution?
Here are some resources that help you to dig deeper into the Visual Scheduling Add-in Developer toolbox: