I decided to ramp up a podcast. A podcast dedicated to Microsoft Dynamics 365 Business Central and manufacturing. There are a few - precisely: four - reasons why I am doing this. The most important is: I am just fascinated by what manufacturers are doing, and how a system like Business Central enables them to succeed. However, I found that there are so many manufacturing specialists out there who just have more insights, more knowledge and more Business Central manufacturing experience than I have. Hence, I run the podcast to educate myself - by interviewing these experts. This is the initial episode, and I plan to issue a new episode every Monday.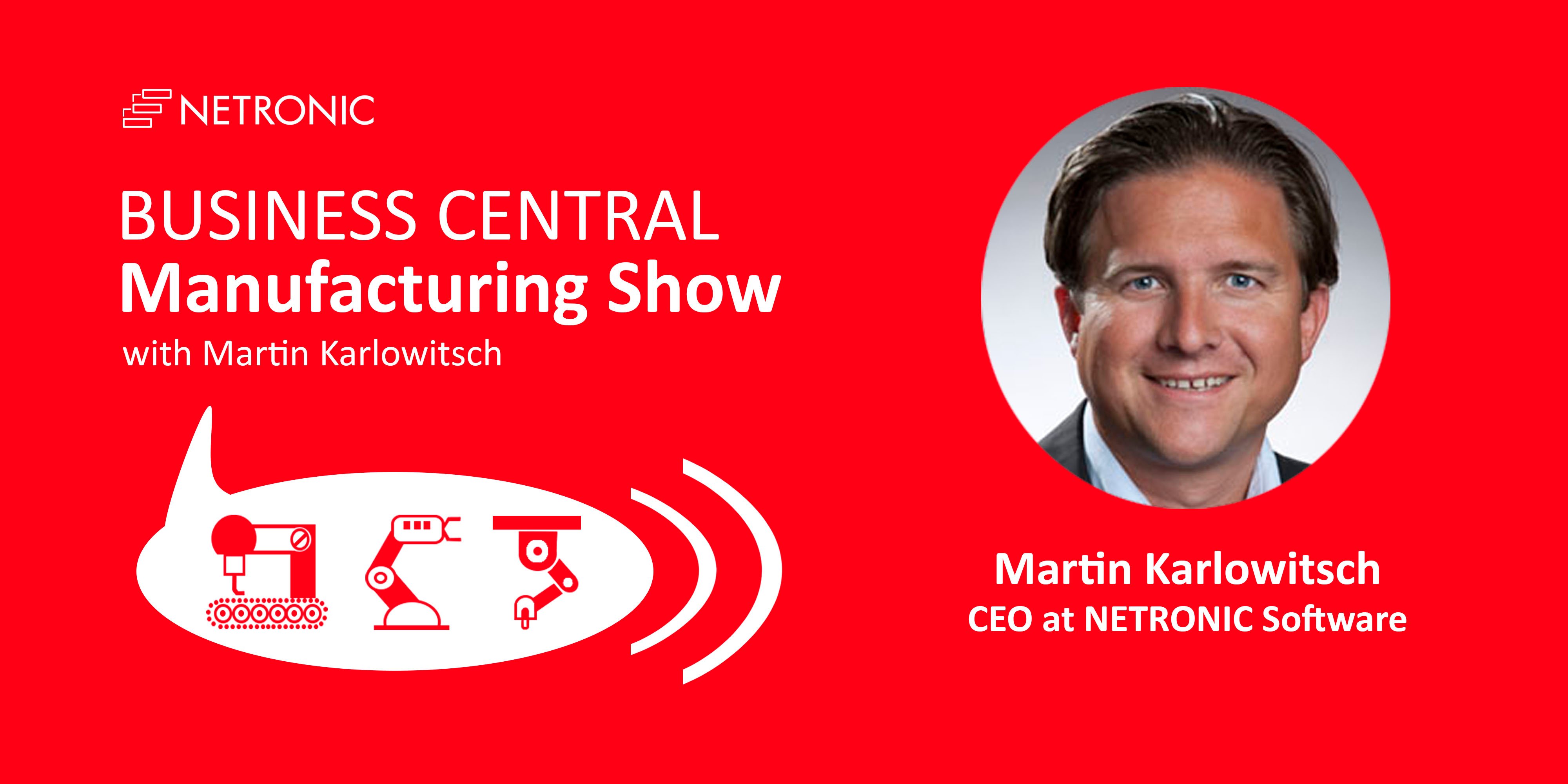 Frankly, manufacturers fascinate me. They make things, and they make tangible things. They build tangible things – looking for efficiency and effectiveness. That alone is fascinating.
But here is the deeper thing.
In my early days I learned that industries typically have what is called a "dominant logic of the industry" that builds out over time. This idea of a dominant logic of an industry always was compelling to me. Of course, we all also learned that nowadays entire industries are put under risk because somebody manages to re-invent that dominant logic of the entire industry,
I have been working with many small and mid-sized manufacturers over the past years. And my conclusion is: I never before came across an industry where the dominant logic so deeply is based on plain and pure and vanilla common sense. This idea of common sense being the dominant logic of the manufacturing industry fascinates me.
Hence, I dedicate this podcast to "all things manufacturing" and mix this with what has become a key "playing field" for my company: Microsoft Dynamics 365 Business Central.
The result is the Business Central Manufacturing Show – the first podcast dedicated to small and mid-sized manufacturing companies that use (or consider using) Microsoft Dynamics 365 Business Central. I know that this is a niche podcast. But I hope it will bring great value to this niche.
And with this: I am calling all Business Central manufacturing experts.
I know that you are out here. And I would like to hear your voice, your thoughts, your tips & tricks and your hacks when it comes to Business Central manufacturing. This is not meant to produce a stream of advertorials. This is meant to provide both thoughtful and entertaining content for manufacturing companies who use or consider using Microsoft Dynamics 365 Business Central to run their shop.
I am open for any kind of format. An interview, a jam session, a panel discussion – whatever is fun to you guys and brings manufacturing insights to Business Central users. Let's together build meaningful content for these guys.
You can tune in below 👇 to hear the first episode and learn more about the reasons why I am doing this (rather soon, you will be able to listen to this on Apple Podcast, Spotify, Stitcher, or anywhere you get your podcasts).
On this episode, you'll learn:
Why me saying "every crisis comes with a chance" was the moment of birth for this podcast.
Why I am leaving my own comfort zone to lift off this podcast.
That I am interviewing Business Central manufacturing experts for one reason (and why this reason is me ;-)
How you as Microsoft Dynamics 365 Business Central manufacturing expert can contribute.
What to listen for:
[00.49] Why this episode - with just me talking - can be seen as an exception.
[01.57] Why every crisis comes with chances (and what anyone can do it with it)
[03.46] Why I think a podcast is such a compelling idea that I decided to leave my own comfort zone
[05.07] What fascinates me when it comes to manufacturing (and Dynamics 365 Business Central)
[07.22] How I realized that I have the network to make this happen now
[08.58] How you as Dynamics 365 Business Central expert can contribute
Links to love ❤️
: