The 27th episode of the Business Central Manufacturing Show is somewhat different than all the others that you have been listening to so far. This episode is not a conversation with one guest. Instead, it is a recorded panel discussion on shopfloor challenges and solutions. I hosted this panel discussion and was excited to have Bent Korsgaard (Naveksa), Mark Hamblin (Insight Works), and Matthew Woodhouse (Clever Dynamics) as my guests.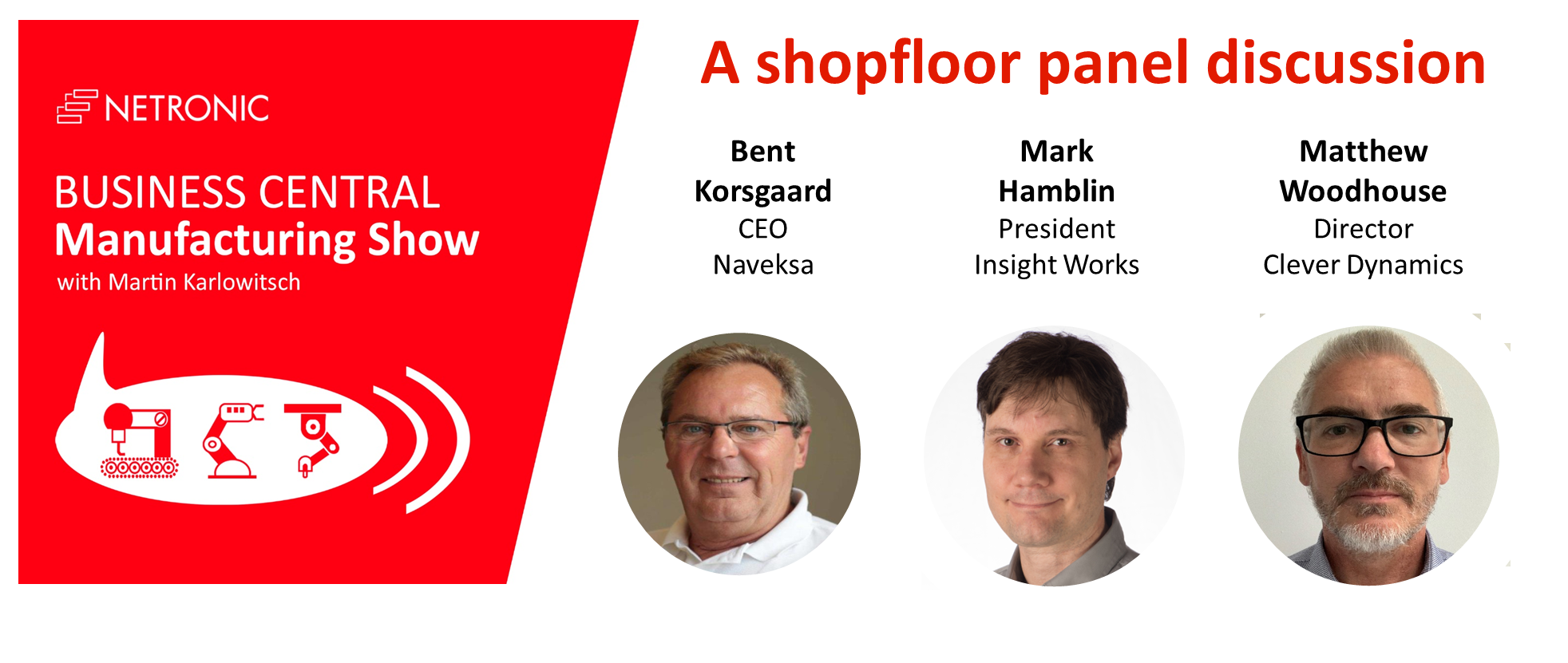 A bit of background: Recently, we at NETRONIC ran a webinar series that we called the Business Central Manufacturing Exchange. Oftentimes, when we speak to customers (and also to partners), we are confronted with requirements that are outside our scheduling core competency. Sometimes, we are asked for shopfloor solutions and time tracking. Another time, it is product configuration. And yet another time, it is that people request some warehouse functionality from us. Not seldomly, we are also asked for manufacturing solutions that are specific to one particular industry.

Hence, we grasped a general need for more transparency on the Business Central manufacturing apps and solutions landscape. We took that need seriously and launched the Business Central Manufacturing Exchange to address this need. To some extent, we regard the Business Central Manufacturing Exchange as the "event frontend to Microsoft's AppSource".

So, last week, we ran a shopfloor solutions webinar in which three shopfloor ISVs presented their solutions. At the end of the webinar, I hosted a panel discussion with all three shopfloor experts

I highly recommend that you not only tune into this podcast which is the recording of this panel discussion. Instead, I also recommend that you watch the recording of the entire webinar to see how Naveksa, Insight Works, and Clever Dynamics can help you with your shopfloor challenges.


You can tune in below 👇 or anywhere you get your podcasts.
Links to love
❤️