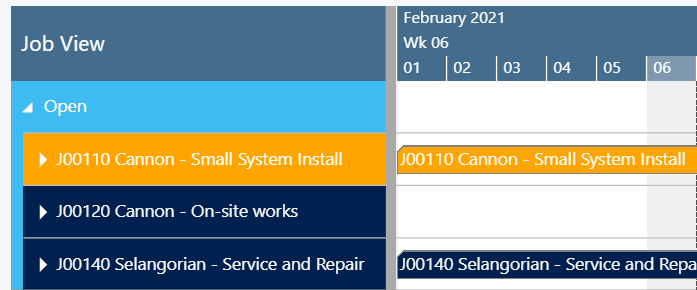 New software, new struggles, right? Let's hope not! So, you've got the Visual Jobs Scheduler (VJS) or the Visual Production Scheduler (VPS) for Dynamics 365 Business Central, you understand the basics but can't seem to fully get it? That's fine! Let me tell you something. You have a visual scheduler installed because someone thought it was a good idea.
And here's why. With a visual scheduler, you can view all your orders at a glance, and you can change the production dates and resources. You can even create links between orders or jobs and much more, by only using your mouse. There's no need to drown in dozens of Business Central cards anymore. The first step to embracing it is to own it. No, I don't mean the license, but to personalize it.
In this blog, I will address the steps to personalizing your new visual scheduler. And, I will refer you to our articles on the topic for clearer instructions.