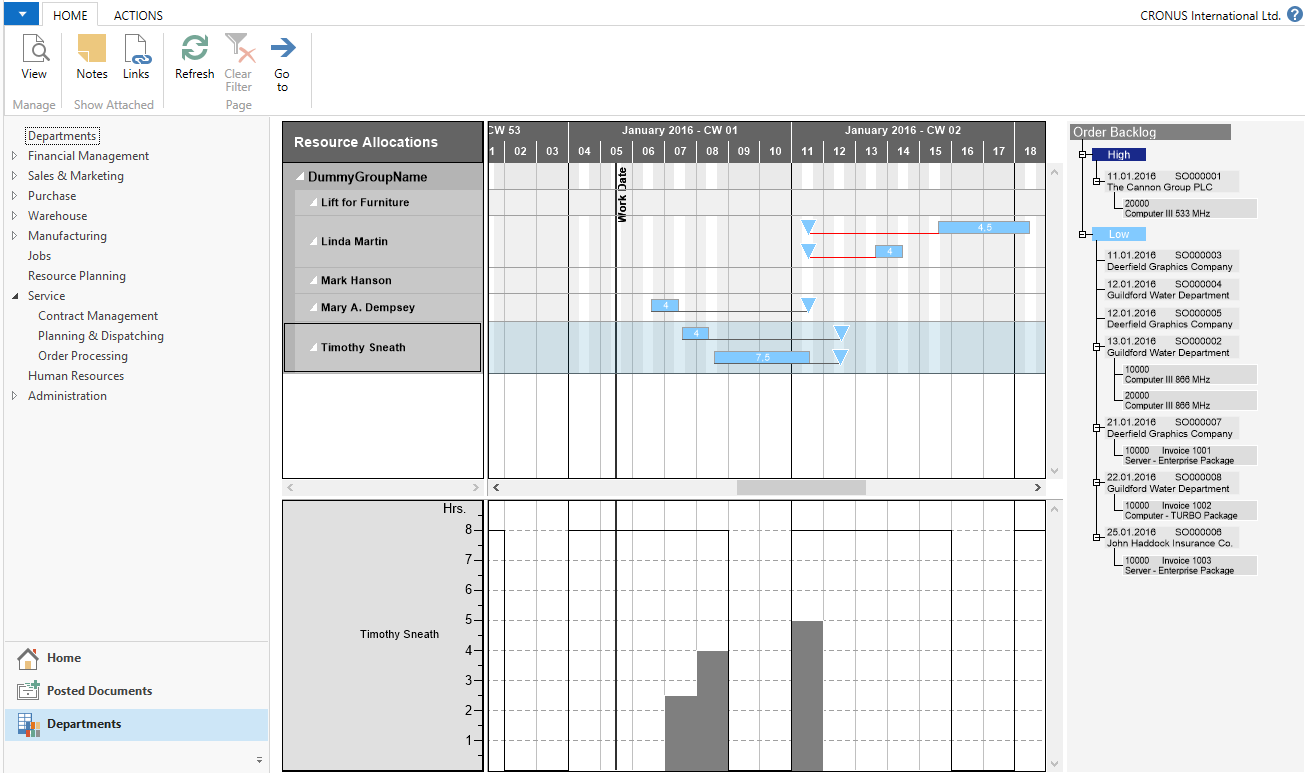 The customer is king - this slogan is of upmost priority to all service-oriented companies.
Knowing the customer's needs in advance, executing orders in a competent way and in time – these are the challenges a good customer service is confronted with. The service module in Microsoft Dynamics NAV offers every function to optimize the service management. Really every function? What is missing is the good old planning board for staff scheduling, helping to keep track of the complete team's work and to allocate service orders manually.
This is why this blogpost is about a simple way of closing the gap: by using a Gantt add-in.