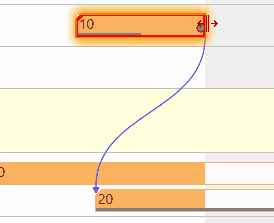 Just in time for Christmas we can present you with the release of version 1.4 of the Visual Advanced Production Scheduler (VAPS), the only available finite capacity scheduler that fully integrates with the manufacturing module of Microsoft Dynamics 365 Business Central.
As always, the complete release information can be found in the respective release notes. Moreover, the new version will be available in AppSource soon.
Now, make yourself comfortable, have some Christmas cookies and enjoy reading about the new features ;-).