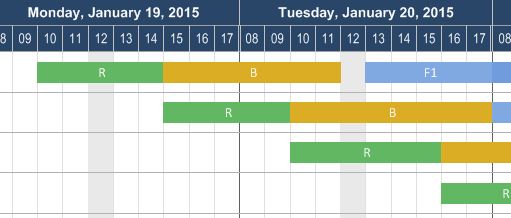 The modern look & feel of Gantt charts not only helps gaining user acceptance. A well-thought-out design also yields intuitiveness and user friendliness. So, when developing a Gantt chart one should not only keep an eye on functionality but on design as well.
Of course, every Gantt chart has to meet its own planning requirements and hence has to have its own look. Even though, there are some basic design considerations a developer should keep in mind when developing a Gantt chart.
The second part of our blog series about the best design for user-friendly Gantt charts introduces three more tips for creating modern charts. The first three tips described in the last blog were about bar appearance. The next three tips deal with the complete graphic area, including time scale, table and Gantt graph.